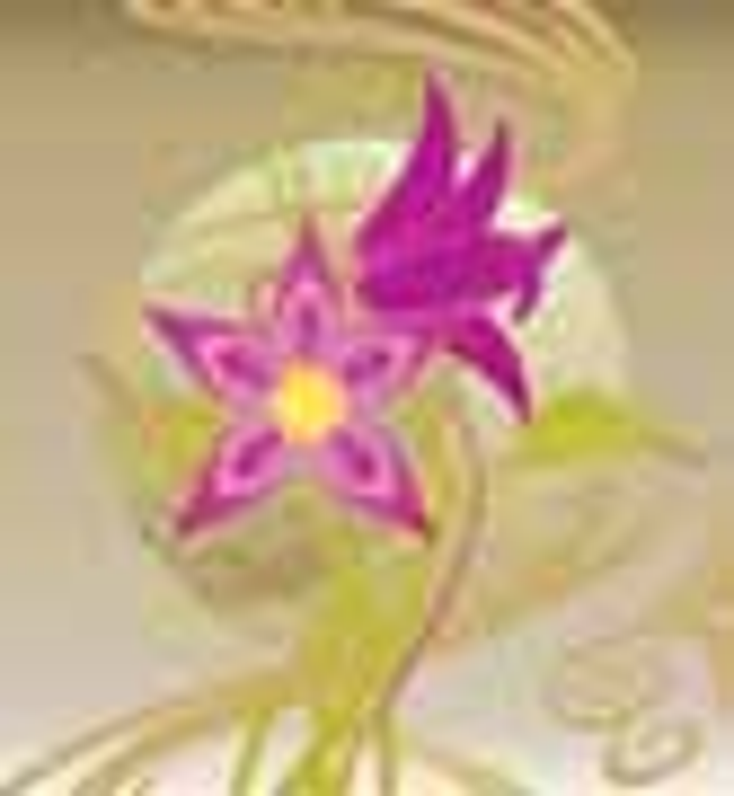 ]>The Smithsonian Institution focuses on key categories of expansion and fewer, larger partners.
When we think of the Smithsonian Institution, we naturally think about American culture and history. For me, the presidential portraits that hang with pride in the National Portrait Gallery, and the impeccably tailored inaugural gowns that were worn with grace by the nation's First Ladies come to mind first. Then there's the awe-inspiring Spirit of St. Louis that Charles Lindbergh flew across the Atlantic, and Columbia—the Apollo command module that proudly carried astronauts home from their first journey to the moon in 1969. These exhibits represent only a slice of American history and a fragment of the museum's vast collection, which aims to intrigue 24 million visitors annually.
The Smithsonian's location in the heart of Washington, D.C., also leads us to assume its roots are deeply planted within American history, but the fact is, the Smithsonian only dates back to 1826, when British scientist
James Smithson willed that if his nephew died without heirs, his estate should be bequeathed to the U.S. under the name "Smithsonian Institution." Smithson aimed to create an establishment for "the increase and diffusion of knowledge." And that he did. Currently comprising 19 museums, nine research centers, and the National Zoological Park, the Smithsonian Institution houses more than 136 million objects, artworks, and specimens that reflect America's diverse history, culture, and scientific progress. To this day, the motives behind Smithson's bequest remain mysterious since he never traveled to the U.S. and seems to have had no correspondence with anyone in America. Some believe he was motivated in part by revenge against the rigidity of British society, which denied Smithson—who was illegitimate— the right to use his father's name. Others suggested that Smithson chose America because it reflected his interest in the Enlightenment, the ideals of democracy, and universal education.
Innovation, research, and scientific discovery are at the forefront of the Smithsonian's mission. Approximately 5,500 employees, including more than 600 scientists and academics, work in the Smithsonian's network of museums, which span science, history, and art. With only 2 to 4 percent of the Smithsonian's holdings on display at any given time, the collection is as diverse as it is large. Storage facilities surrounding D.C. house everything from anthropological artifacts to the original glass plate negatives that were used in the earliest days of photography. Extending Its Reach
In addition to its museum collection, the Smithsonian operates 32 retail doors, which are located on the Mall in Washington, D.C., and at New York City's Cooper-Hewitt National Design Museum and National Museum of the American Indian. A catalog business and an e-commerce site are part of its retail operations, and generate annual revenues of more than $30 million. Collectibles, jewelry, home furnishings, decorative accessories, and other items are part of its merchandise mix.
In the '60s as an outgrowth of the museum and retail and catalog business, the institution began to dabble in licensing. At that time, licensing was handled through the Secretary of the Smithsonian's Office, and the first significant license was with Alva for jewelry and small reproduction objects. In 1985, a licensing division was created with the goal of granting the brand entry to other channels of distribution. The first agreement signed under the new division was for decorative reproductions of artifacts. "The licensing program was specifically designed to extend the brand and Smithsonian content beyond the Mall," says Severin White, senior vice president of business development and licensing, Smithsonian Institution.
Described as a "knowledge brand," the Smithsonian brand is built on learning and enrichment, notes White, who adds that the Smithsonian is synonymous with authenticity and integrity. Its target audience includes Baby Boomers, enthusiasts, and families. "These represent growing markets that have money to spend and an affinity for the brand," says White.
Approximately 45 licensees currently span more than 800 licensed products from graphics to educational, interactive, and publishing. Its longest running partnerships include Soundprints for children's book publishing and Bilston & Battersea for small enamel boxes. Most of the licenses are collection-based or collection-derivative, and are vetted by Smithsonian staff. Royalties support the institution's educational mission, as well as its national collections and museums. "Part of our obligation is to ensure that consumers can access aspects of the institution via the curator's expertise," says Peter Reid, director, product development and licensing, Smithsonian Institution, who mentions that the staff is involved in product development.
Toys and hobby kits are available at Wal-Mart and Target, while books are available at Barnes & Noble, and museum and specialty stores offer a collection of costume jewelry. "We're at approximately $75 million," reveals White, "and we're hoping to break $100 million next year with licensed products."
With the primary mission of increasing income and growing the brand by expanding the scope of existing businesses and creating new opportunities, Smithsonian Business Ventures (SBV) was created in 1999. SBV now operates all of the Smithsonian's business- and revenue-producing activities, including its museum stores, IMAX theaters, restaurants, and simulators. Licensing, media, publishing, and travel are part of the current model. The licensing business is broken down into publishing and media (Smithsonian Books and Smithsonian Networks) and consumer products (home, educational, imaging, collectors, and kids).
Recent expansion includes the launch of Smithsonian Networks, which was born out of a four-year effort to develop a presence in television. In March, as part of a joint venture with Showtime Networks, Smithsonian On Demand was announced as the venture's first offering, a Smithsonian-branded TV programming service for distribution via cable, satellite, and other digital distribution platforms. Original documentaries, events, and short subject exploration of major scientific, cultural, and historical events are part of its offerings.
Although the Smithsonian signed many one-time deals with publishers in the past, it was time to focus on a real market presence. A long-term partnership was formed in 2005 with HarperCollins Publishers, which introduced a line of non-fiction books for adults and recently expanded into children's books. Each year, approximately 100 Smithsonian-branded titles are introduced in categories ranging from science to American history, natural history, biography, popular reference, and art and design.
The Licensing Group also is looking at ways to support the
Smithsonian
magazine publishing group, which reaches 7.1 million readers monthly, and has been in existence for 35 years. This includes taking advantage of opportunities to collaborate across media platforms (TV, online, and publishing) that create increased awareness among Smithsonian members, as well as multiplatform advertising opportunities for the magazine's print and online media properties.
With media deals already secured in television and publishing, more traditional consumer product licenses are sure to follow. Last year, the Smithsonian introduced its Morgan $100 Union proof, which is available via direct response. A translation of a former design by George T. Morgan, the coin was proposed to the U.S. Mint, but never circulated. The collectible proofs are available in silver (suggested retail, $99) and gold ($1,995). A second collection will launch for holiday '06.
Since the Smithsonian brand is associated with exploration and discovery, domestic travel is another key area of expansion. Via a partnership with E.F. Education, student travel tours were introduced last month under the "EF Smithsonian" banner. The tours, which run year-round, target teachers and students from sixth grade through high school.
What's next on the licensing front? Reid points to the home category and mentions that several home agreements were inked in the past, but the collection—which included occasional furniture reproductions and home treatments—wasn't entirely cohesive. A more cohesive collection is expected to hit retail next year.
While researching the home category, Reid found that mass retailers such as Home Depot and Lowe's have a considerable amount of market share, but independent retailers still drive volume for upscale product. At press time, distribution had not been decided, but department stores and independent retailers are being eyed. "We don't want to make it so exclusive that it doesn't reach the American consumer," says Reid.
Another area of untapped opportunity includes photo imaging. The museum's collection of photographs (14 million images) dates back to the birth of photography. "There's a lot of application and a platform for it," believes White. "When you think about imaging across the board, there's higher-end product available at specialty stores and downloadable images via the Internet. We're working on Web distribution through our own portal, as well as others."
Subscribe and receive the latest news from the industry.
Join 62,000+ members. Yes, it's completely free.
You May Also Like
Loading..