Three years ago, in the midst of an economic downswing, FremantleMedia Enterprises decided to add a new division, Kids & Family Entertainment. Now, as the division concludes its first year of programming, the timing seems to have worked in its favor.
"We started at a particularly difficult time, when the economy in the U.S. and Europe and other major territories was very challenged," says Sander Schwartz, president, FME Kids & Family Entertainment. "But we actually saw that as an opportunity in programming and licensing to bring some expertise, bring some resources and bring some creativity to those businesses."
With four shows currently on-air and at least seven others committed to networks, the gamble seems to have worked.
"We started with no shows and now we have 15 at various stages of production, so we've really gone from a standing start to having very active production and licensing businesses," says Schwartz.
The most mature show, and the primary focus of licensing at the moment, is
the anime boy's action-adventure series "Monsuno." "Monsuno" debuted in the U.S. on Nicktoons last February and has since seen strong ratings growth, with roll-outs in more than 60 additional markets planned to begin later this year.
The property, which actually originated as a toy, has immense licensing potential, which FME has already begun to capitalize on with an interactive game on
Nicktoons.com
, a trading card game by Topps and a toy line and website developed by Jakks Pacific (who also worked closely with FME to create the TV series).
"It's a very rare opportunity to be able to work with a toy company for three years to make sure we had it right," says David Luner, executive vice president, consumer products and licensing, interactive and mobile, FME. "We developed the toys and modeled them after the best boy's franchises to build the story."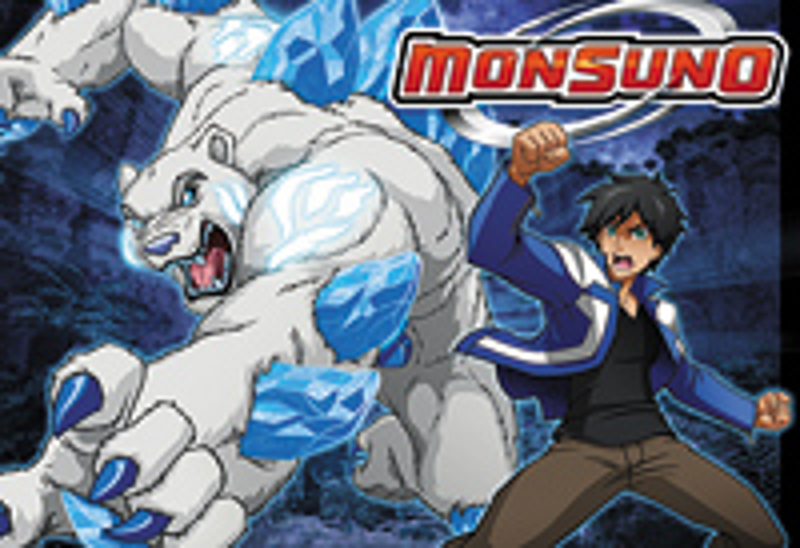 The first wave of Jakks toys has already sold through and a second will release this month. Plans for new lines are underway.
As the "Monsuno" television series begins to premiere internationally, new licensees have joined the team: Jerry Leigh of California has signed on for a boy's apparel range, VIZ Media will create paperback and digital graphic novels, Accessory Innovations is preparing a line of back-to-school products and Komar has signed on for a line of sleepwear.
"All of the cornerstone, early-adopter categories are on board, so now we're just looking to expand on that," says Luner.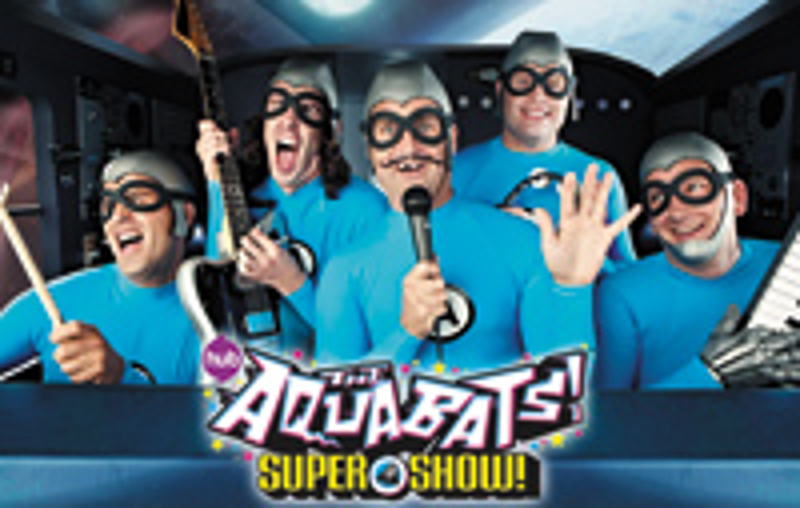 Another anchor property for the division is "The Aquabats, Super Show!," which premiered in the U.S. on The Hub in March. Targeted to kids ages 6 to 13, the action-comedy series stars fictionalized personas of the members of the real rock band The Aquabats in a show that is part live-action, part animation.
"The brand works on two levels," says Luner. "There are pre-existing fans since the band has been around for more than a decade, and now we have a younger-skewed audience who has become fans through the TV series."
Fifth Sun has already signed on to make graphic tees, BuySeasons is preparing a costume line and future deals are eminent, says Luner. Plans for an album of recordings from the TV show is also on the agenda.
"As we get more information about the season, we'll look at expanding the licensing and really go after the toy and music categories," says Luner.
A surprise breakout hit for FME Kids & Family, according to Luner, is the teen/tween series, "My Babysitter's A Vampire," which debuted in the U.S. on the Disney Channel in June 2011.
While the first season was run as a strip (all 13 episodes ran in 13 consecutive days), the second season (currently in production) will air over 13 weeks, which Luner says will give the already popular series the chance to develop a deeper following.
"This [extended airing period] gives us a chance to really create a footprint and target the audience that it did well with in the first season, which was 6- to 11-year-old girls," says Luner. "We're expecting a strong second season, which will then give us the impetus to really expand the licensing."
Another breakout hit for FME is "Tree Fu Tom," which premiered in the U.K. in early March and moved to the No. 1 spot within its first few weeks on-air. FME is taking a phased approach to the consumer products for this property, allowing time to maximize awareness and build character recognition.
This kind of strategic, measured approach seems to be the modus operandi for FME's Kids & Family team. According to Schwartz, the focus of the division is on finding best-in-class properties in four demographic areas–kid's comedy, preschool, boy's action adventure and teen/tween–which puts the emphasis on quality, not quantity.
"We can't open our raincoat and say, 'We looked all year for the best and here are six,'" says Schwartz. "We don't want to be coming out with multiple properties in the same category at the same time. We don't want to sell against ourselves."
The same "slow and steady wins the race" attitude seems to apply to licensing, where the preference is to allow brands to mature and build a following.
"I think the hardest thing to do, but something that FME is doing well, is to be patient. You want to get to market at the right time with the right product," says Luner. "Not all brands work in all categories. We don't want to take a one-size-fits-all approach for our brands."
According to Luner, the focus at the moment, with all the shows still in the early stages, is on the "first tier, early-adopter" categories, to create a foundation before moving on to second tier products, like mobile gaming and live experiences.
"FME has helped pioneer the space of mobile gaming, so we've got tremendous relationships in that arena, but it's critical to develop the right mobile games at the right time," he says. "Mobile gaming is really about consumer awareness. You want awareness of the brands first."
But "slow-and-steady" doesn't mean there's no movement. FME Kids & Family has plans for a slew of new shows, set to hit the airwaves during the next year.
"Bindi's Bootcamp," the first new property to come from FME's partnership with the Irwin family and the Australia Zoo, is set to air on ABC Australia in July. Hosted by Bindi Irwin, daughter of the late Steve Irwin, Schwartz describes the show as "'Wipeout' meets 'Jeopardy' for kids, with a wildlife theme."
"Wizards vs. Aliens," a kid's action-adventure drama, is scheduled for release this fall on CBBC in the U.K.; and "Team Toon," which will combine live-action and animation, was recently greenlighted by Turner Broadcasting for EMEA and Asia-Pacific, where it will air on Cartoon Network.
"Max Steel," an action-adventure CGI series, and "Ella the Elephant," an animated preschool series, are both slated for 2013 as well.
"It's definitely an evolution," says Luner, when asked how things have changed since the division was created in 2009. "We're now at a place where it's not theoretical anymore. We wanted to make a commitment to being in this space, not just dabble, and I think it's very clear that we've made that commitment."
Subscribe and receive the latest news from the industry.
Join 62,000+ members. Yes, it's completely free.
You May Also Like
Loading..