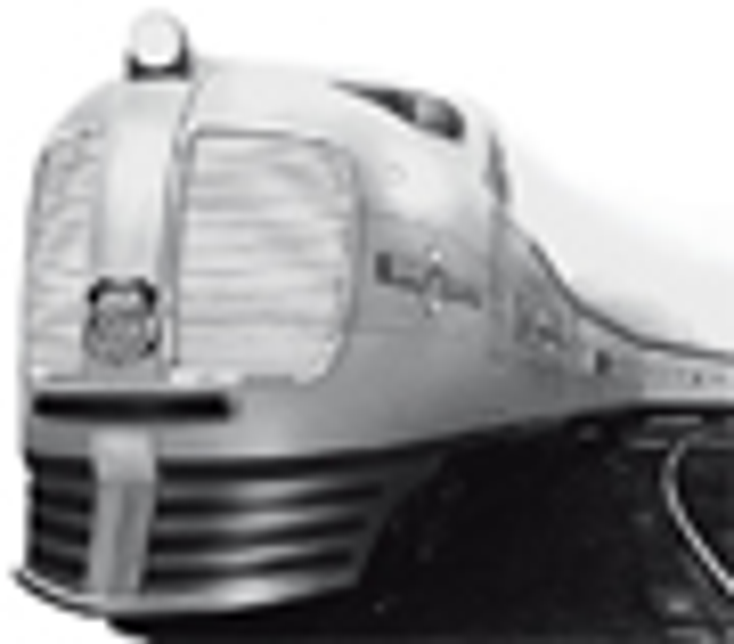 Union Pacific, America's first transcontinental railroad, is on track with a licensing program that utilizes its vast archive of photos documenting the railroad's construction, storied history, and ad campaigns.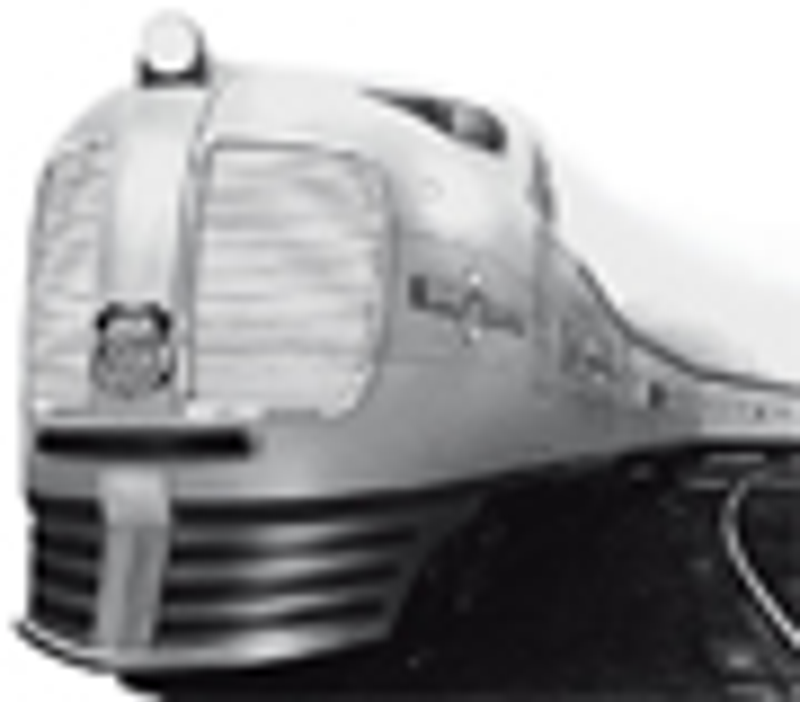 America's railroad system is a vast transportation network that snakes its way across the country. Built in the late 1800s, the rail system revolutionized the nation's travel and business practices. Its construction and development greatly contributed to America's growth by enabling people, raw materials, and agricultural products to easily be transported across the nation. Besides contributing to the development of the American West, the railroad employed 20 percent of America's population in the first half of the 20th century.
The country's first transcontinental rail line and one of the crowning achievements of Abraham Lincoln's presidency, Union Pacific was created in 1862 as a result of the Pacific Railroad Act. Enormous feats of engineering and labor were required for its construction, and it symbolically bound the Union together during the American Civil War.
Vintage photos of early train travel depict a glamorous era worthy of nostalgia. Sleek trains whisked passengers off to destinations
that were previously unreachable. Commuters traveled in style as they lounged on comfortable plush chairs while dining on fine china. Men wore stylish suits, and the women on their arms donned elegant dresses accented with large picture hats and gloves.
The Union Pacific brand is committed to its history and heritage, and is the nation's only major railroad that still retains its original name. Its iconic shield logo, which originally was created in the 1880s, reflects only slight modifications made throughout the years. One of the oldest corporate trademarks in the nation, Union Pacific is the only corporation known of created by Abraham Lincoln.
Since the onset of the railroad's construction, Union Pacific's history has been documented through a vast archive of contemporary, archival, and historical photography and art. As part of Union Pacific's public relations effort, photographers were hired to capture the railroad's construction, and, in essence, the development of America. Photography greats such as William Henry Jackson and Andrew Russell captured Union Pacific's earliest days as they documented the building of the nation's first transcontinental railroad. "The photographic holding of the UPRR archives is a real historical treasure," says Keith Frederic Davis, the curator of photography at Nelson-Atkins Museum. "The collection by A.J. Russell, in particular, is extraordinarily deep and rich—perhaps the best single holding of his work in the country."
Union Pacific's archives include nostalgic poster art and artwork from past advertising campaigns. Prints of American Indians, Western landscapes, and homesteaders tell a story of a nation's great history. The collection is the result of more than 100 years of photography. The art depicts the serene, untouched beauty of national parks out West, as well as dirt streets in Salt Lake City, San Francisco, and Denver. Some works show cowboys taming wild horses, while others depict the glitz and glamour of the glory days of Hollywood. Original advertising art for passenger rail travel, national park vacations, and tourism to the Western states also is part of the Union Pacific collection. Thousands of photographs of trains trace the development of America's transportation history.
"As Americans reach for their heritage—at both a personal and cultural level—they find Union Pacific Railroad," says Brenda Mainwaring, director, corporate relations, Union Pacific Railroad. "The Union Pacific brand answers a desire in Americans to explore their heritage, and it provides boys of all ages an opportunity to fulfill their youthful desire to play with trains."
In 2002, licensing became an integral part of Union Pacific's business plan. The iconic brand targets fans of Americana and Western history, as well as railroad enthusiasts. The brand is positioned to be available to all classes of trade and to all age groups. "Union Pacific represents a true American brand that spans the great nation's history from post-Civil War to today," says Paul Wheeler, partner and president of sales, Looking Good Licensing, which represents the licensed art portion of Union Pacific's licensing program. "Its history aligns with the history of America, and its appeal crosses over to multiple demographics. It's not just for history or railroad buffs, but travel enthusiasts and art collectors, as well."
The brand currently has a healthy licensing program, but looks to further expand into the home and gift arena. Licensees on board include dozens of model train manufacturers, as well as All Star Apparel for hats; Binder Salem and Mad Engine for T-shirts; Corgi USA for die-cast collectibles; Time Factory and Universe Publishing for calendars; American Greetings for ornaments and calendars; and MBI for collectibles. In addition, Wild Wings Publishers is signed on for posters; JWE Inc. for alternative wall décor and giftware; Mill Street for tapestry and throws; and Cizna for apparel. "The licensing strategy remains consistent in that we seek to partner with the best of brands in each category," says Wheeler. "We aim to partner with market leaders in their categories that realize and embrace the value of this iconographic brand."
Other opportunities exist within apparel for adults and children, toys, furniture, bedding, dinnerware, and home accents such as wovens and wall art. Paper goods such as cards, checks, calendars, and journals offer potential along with the giftware and back-to-school categories. Architectural schematics of Union Pacific Railroad buildings, stations, and lodges also are available for licensing. The brand offers its vast and rich history to the public through the Union Pacific Railroad Museum in Council Bluffs, IA.
Editor's Note:
Two License! Global executives had the opportunity to travel on board Union Pacific's classic Heritage Line Train, which escorted them from Los Angeles to Salt Lake City last fall. The luxurious train, with mahogany-lined sleeping cars, full baths and showers, and brass plates on the doors, was the site for the first Union Pacific Railroad Licensing Summit.
Subscribe and receive the latest news from the industry.
Join 62,000+ members. Yes, it's completely free.
You May Also Like
Loading..