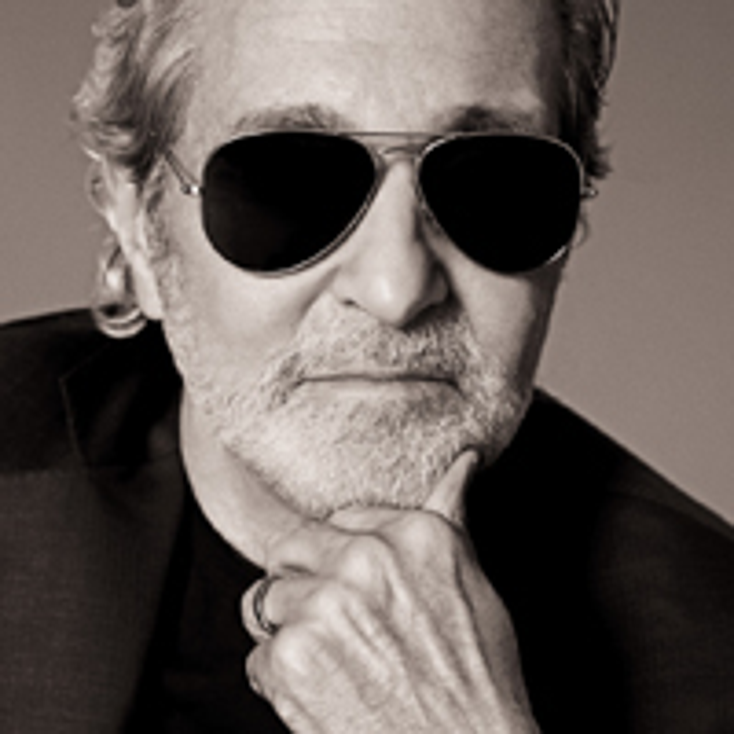 Vince Camuto has built a fashion empire through his creative inspiration, love of people and focus on licensing.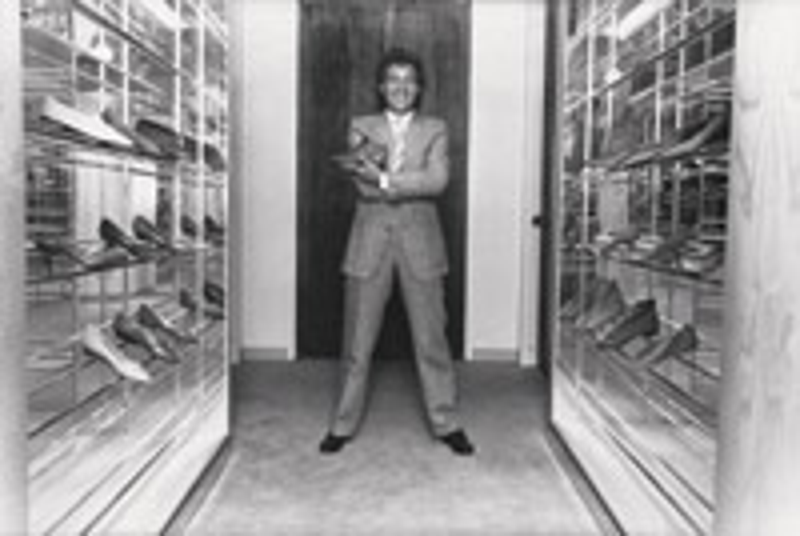 With the Camuto Group's track record of success internationally and new growth initiatives in place, fashion icon Vince Camuto shows no signs of scaling back on what has been an illustrious career filled with many accolades and accomplishments.
As founder and chief executive officer of Camuto Group, this fashion legend continues to lead his Greenwich, Conn.-based company with savvy style, hands-on involvement and an entrepreneurial spirit that has defined his career and persona.
From a retail perspective, Camuto's style and philosophy is reminiscent of the legendary Sam Walton, the people-friendly merchant who founded Walmart. Like Walton, Camuto believes in hiring the best people, maintaining the highest level of integrity and talking to customers in his stores. And they both share the commitment to deliver value to their customers.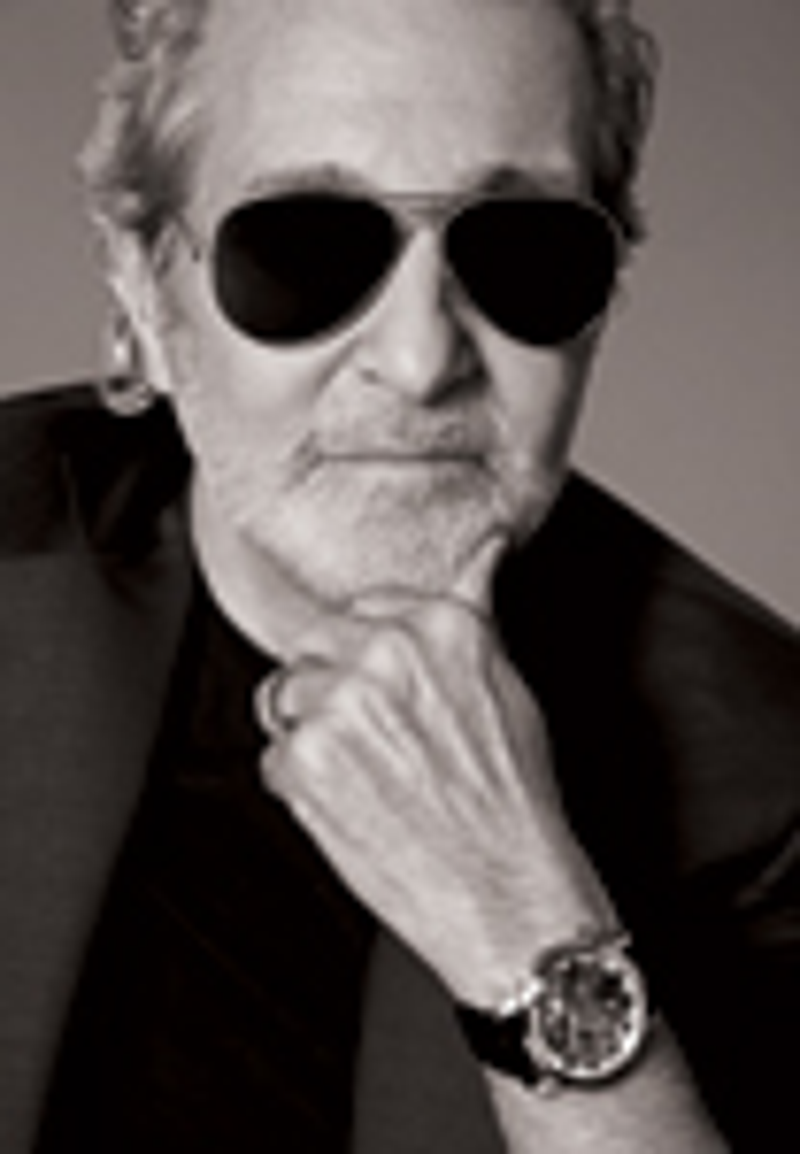 Vince Camuto, co-founder and chief executive officer, Camuto Group
"There are three things that are very important
in our business: integrity, integrity and integrity," says Camuto. "Then you need the visual design and sourcing capability to be successful."
Another key aspect of Camuto's leadership style is his commitment to people and supporting a collaborative spirit across each of the different divisions and departments.
"We are very schooled at picking the right people and putting the right teams together," emphasizes Camuto.
The company mantra states: "The Camuto Group is founded on the principles of integrity and quality, and the people are the company's core asset. Talent is nurtured and developed and passion is paramount to the company's success. Empowering the team has enabled Camuto Group to make bold strides in the marketplace while never compromising on principles or quality."
Certainly, the Camuto Group's employees–and visitors as well–are regularly reminded about the company's mantra, with the following etched into the glass of its conference rooms: "There's no limit to what we can accomplish if we don't care who gets the credit." It's followed by the words "Determination. Passion. Loyalty. Integrity. Love. Pride. Creativity. Perseverance. Inspiration. Honesty."
"Vince is very involved from the top level oversight and retail," says Leah Robert, executive vice president, licensing and marketing, Camuto Group. "He brings everyone together on every project. This business is such a passion for him, and it translates throughout the organization.
Robert adds: "Vince has an uncanny ability to know what colors are going to be big next season or what silhouettes are important, and that translates across all classifications and lifestyle categories with a clear idea of what brands stand for."
Robert says that Camuto is always talking to customers and getting feedback.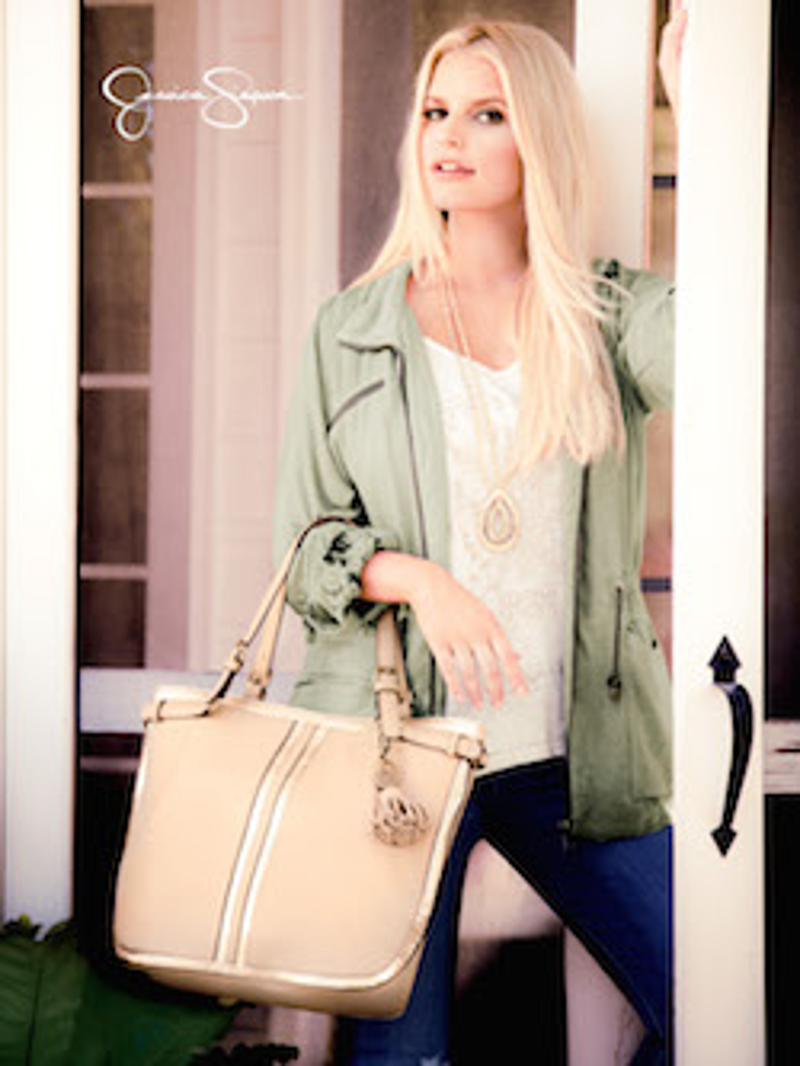 "He walks into a store and immediately starts talking to the floor manager," she says.
Since it was officially founded in late 2001, the privately-held Camuto Group has grown from a shoe line at Dillard's into a global fashion apparel trendsetter with its own retail stores, a robust licensing business and state-of-the-art sourcing and distribution capabilities.
Camuto Group, which serves as a licensor, licensee and retail supplier, is much more diverse than what industry perceptions might suggest. It also has more growth potential than might otherwise be common knowledge.
But none of that seems to concern Camuto, who is still the ultimate merchant and fashion expert, driven by the desire to design the next popular style his customers have come to expect season after season.
In fact, that's how Camuto started his new company after selling Nine West in 1999 and taking some personal time to travel and spend time with his family.
"I was contacted by a friend and partner, Alex Dillard, who thought that something was missing in his former brand's quality and look that we had achieved prior to when the company was sold," recalls Camuto, explaining that after Nine West was sold, a lot of the sourcing was shifted from Brazil to China.
"I had no preconceived idea about how to get back in the business," admits Camuto. "But we went back to Brazil to source and spearheaded several brands under private labels such as Antonio Melani, Gianni Bini and four or five others."
Camuto says he and his wife Louise started slowly building the brands for Dillard's, and he quickly found himself back in the business in a big way with additional partners and opportunities.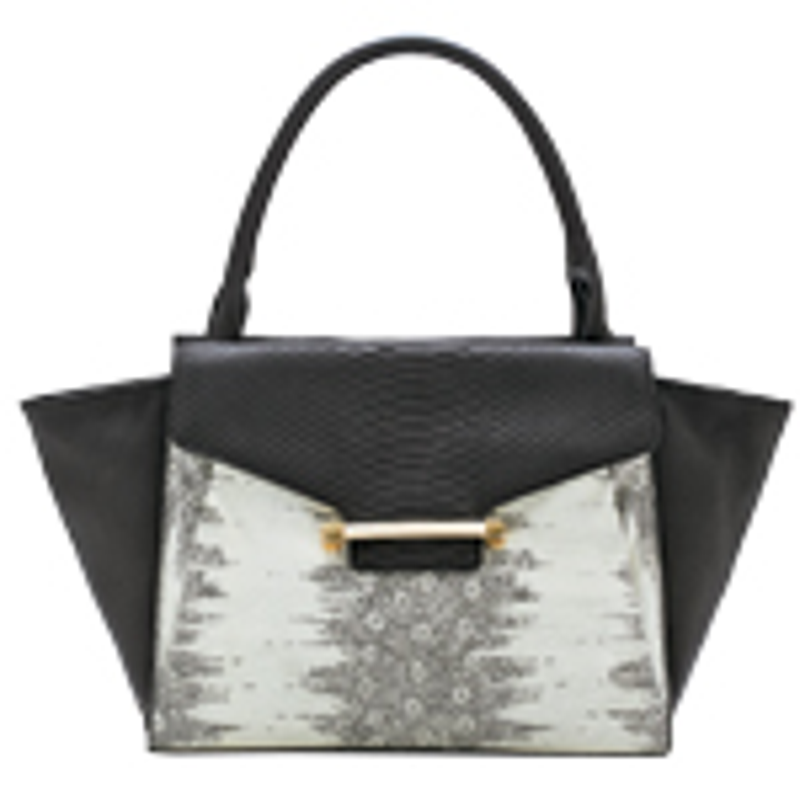 Camuto Group's portfolio consists of almost 20 brand names across various retail tiers and multiple categories highlighted more recently by men's apparel, as well as fragrances, home fashions and infant products. The portfolio includes Vince Camuto, VC Signature, Louise et Cie, Two by Vince Camuto, Jessica Simpson, Tory Burch, BCBG Maxazria, BCBGeneration, Lucky Brand, Sanctuary, Arturo Chiang, Gianni Bini and Antonio Melani.
Perhaps one of the biggest opportunities of his career came in 2005 when Camuto acquired the master licensing rights for singer/actress Jessica Simpson. Since then, Camuto has built the property into one of the most successful celebrity licensed lifestyle brands in the world that now generates more than $1 billion in retail sales annually.
"We thought Simpson was wholesome, very American and like America's next door neighbor," recalls Camuto, who credits Simpson as being a very hard worker who is immersed in the entire development process.

"Our strategy is to keep it all authentic to Jessica Simpson," explains Robert. "A family focus is where she is right now and her customer is maturing, which is allowing her to go beyond the previous categories."
Camuto has explored the possibility of other celebrity licensing initiatives, but remains uncommitted.
"Many celebrities–including eight in last six months–have come to visit us and they all want to be another Jessica," says Camuto. "But if you do one thing once, you don't necessarily have to do it again. It would be very difficult to duplicate, and we would have to go upper end and look at what happened to all the other people who tried to do that."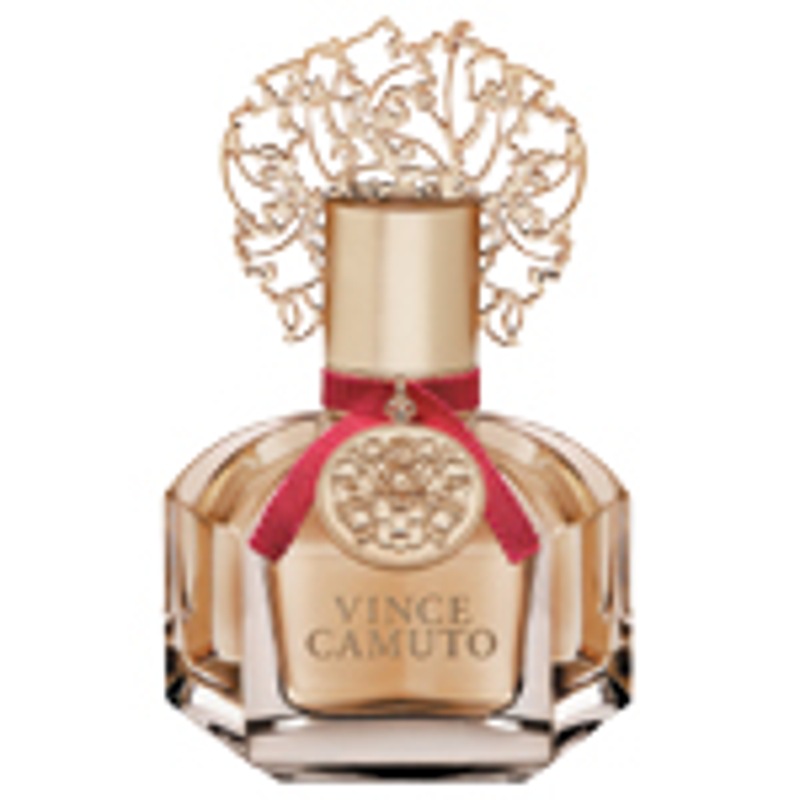 "An affordable designer brand is very important to consumers," believes Camuto, which is why the company will be focused on building such brands, particularly the Vince Camuto brand.
One recent example of expanding the brand into new categories was the launch of Femme, a woman's fragrance, in November 2013, which is sold in Macy's.
Camuto Group product is currently in more than 60 countries with plans to expand in South Africa for brands such as Vince Camuto, Jessica Simpson and to add Lucky brand shops-in-shops within Edgars department stores. It will also extend to China through a joint venture with China Ting Group Holdings.
In addition, Camuto Group is aggressively expanding its own retail stores, according to Robert.
"We currently have 50 stores globally and will double that by year-end," she says.
Last May, Camuto Group entered the U.K. with a store on Kensington High Street, and he believes there are strong growth opportunities for the Vince Camuto brand there.
"When we go to London, we see the same stores that were there 20 years ago, which is fine, but it's the same old, same old. I think the young consumer is looking for what's next," says Camuto.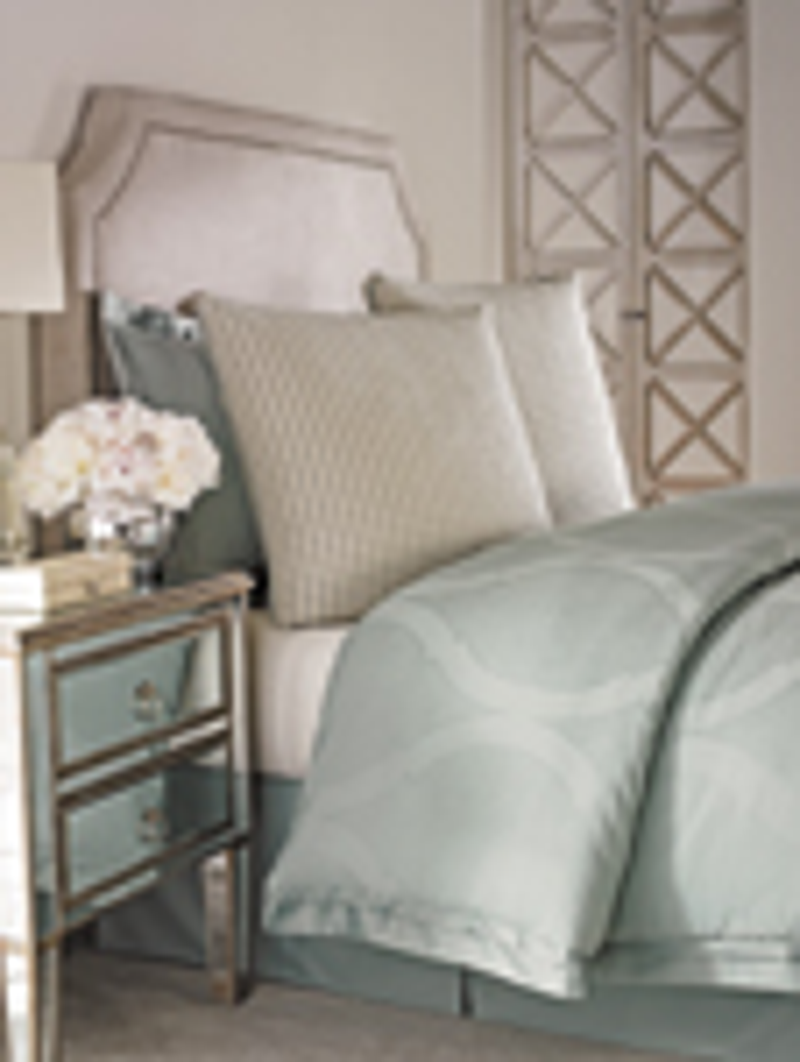 Camuto says the primary goal for the future is "to put our efforts into growing the company; to focus on what we have and continue to build the Vince Camuto brand and bring it to where it should be.
"We don't have to be a big company," he adds. "We are a private company, and we will stay private. We have great people, and we want to enhance the quality and look of our brands."
With Camuto's distinguished career and many accomplishments, it's easy to believe in the future of this fashion icon and his company.
Read more about:
Subscribe and receive the latest news from the industry.
Join 62,000+ members. Yes, it's completely free.
You May Also Like
Loading..