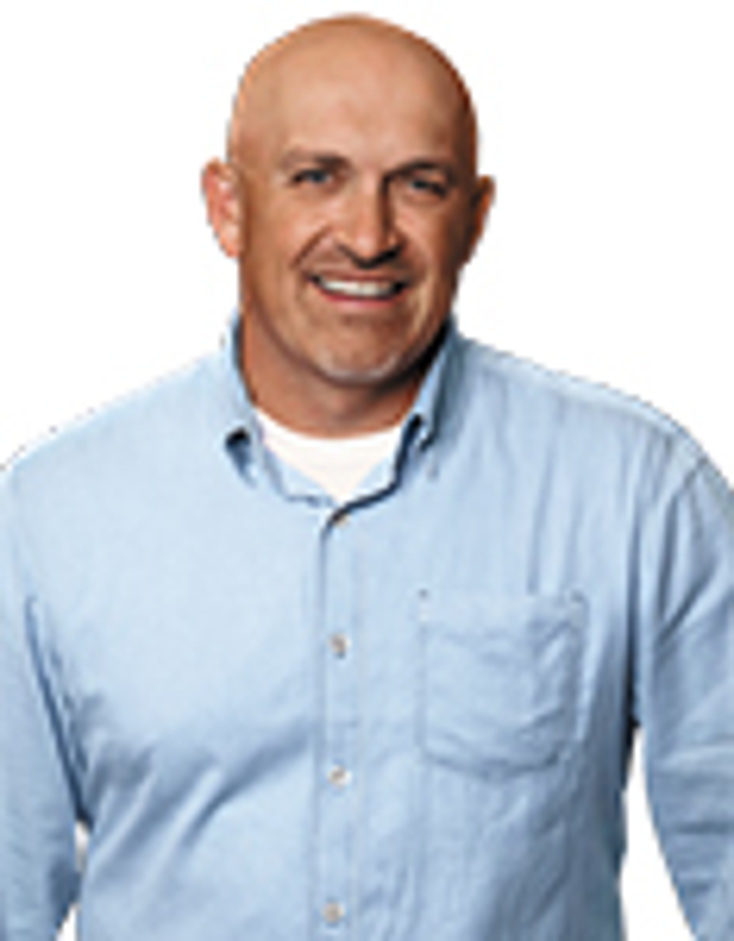 CEO Doug Wood examines the strategy and value of licensing that have helped drive the growth and expansion of this popular lifestyle brand.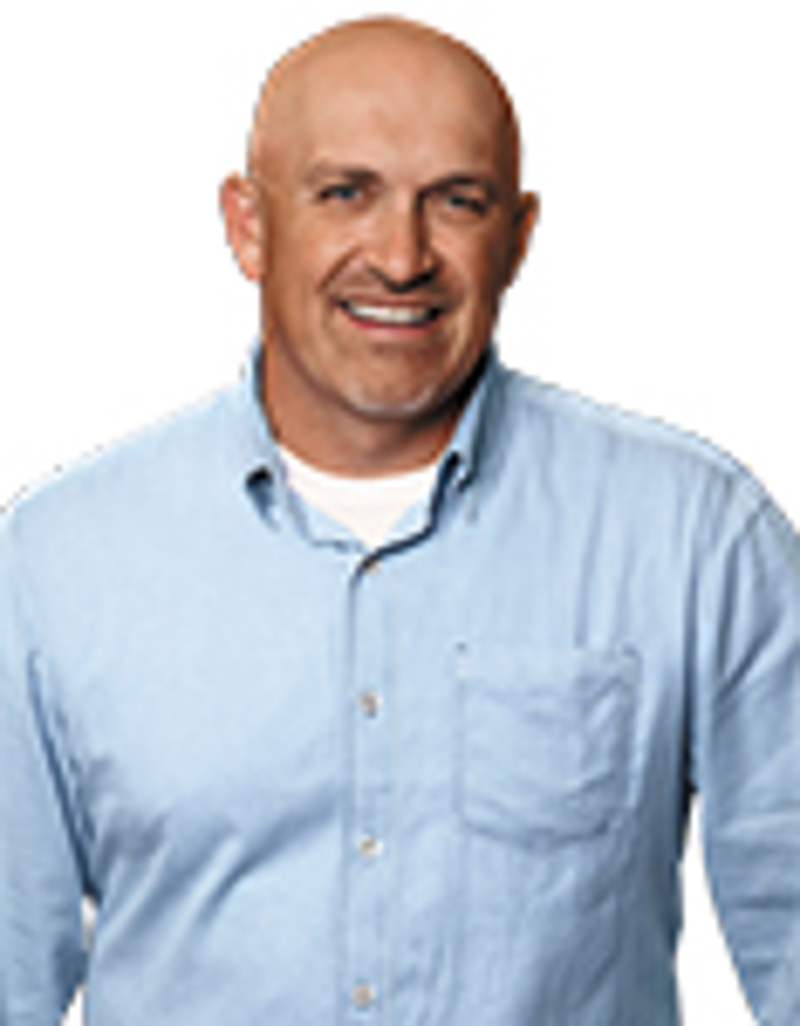 Doug Wood, chief executive officer, Tommy Bahama
Imagine that you are comfortably sitting on the most incredible beach surrounded by the island spirit and culture, staring at a brilliantly clear blue sky, a pristine surf and soft crystal sand. You are holding a cool, refreshing branded beverage sitting in a licensed beach chair and dressed in a cool, stylish outfit that feels like it was custom made.
Imagine also that you can even escape the hustle and bustle for a few hours and experience this scenario on Fifth Avenue in midtown New York at one of this company's popular restaurant and retail complexes that captures the essence of island life.
It can all be summed up in one word "Relax," and as its tagline states, "Make Life One Long Weekend."
This is the world and persona that emanates from Tommy Bahama, one of the most notable and established island-influenced aspirational lifestyle brands in the world that creates what every person wants–the opportunity to escape and enjoy a carefree world of fun and relaxation.
From its extensive collections
of men's and women's fashion to its first successful brand extension in furniture, the business of brand licensing has had a decided impact on the business of Tommy Bahama. From its own retail stores to traditional upscale department stores including Nordstrom, Dillard's and Macy's to wholesale club Costco, the Tommy Bahama brand has stayed true to its original founders' vision and the fictional character they created, while expanding into a major upscale lifestyle brand that resonates with consumers around the globe.
Tommy Bahama was founded in 1992 by three entrepreneurs from the apparel industry with a fascination for the beach life. In 2003, the company was acquired by Oxford Industries, and remains a wholly owned subsidiary of the international apparel manufacturer, which is based in Atlanta, Ga., while Tommy Bahama maintains its headquarters in Seattle, Wash. Tommy Bahama is the largest of Oxford's operating groups, which also include Lilly Pulitzer, Lanier Clothes, Southern Tide and Oxford. The brand reported net sales of $658 million in fiscal 2015, an increase of more than $100 million from fiscal 2013.
Today, as Tommy Bahama marks its 25th anniversary this year, the brand is as popular as ever. Under the leadership of chief executive officer Doug Wood, the company continues to expand internationally, develop new products and partnerships, broaden its customer base, focus on quality and embrace licensing as a growth business.
According to the Top 150 Global Licensors Report, published annually by
License Global
, Tommy Bahama ranks No. 82, reporting $342 million in retail sales of licensed products worldwide in 2015.
"Tommy Bahama wouldn't be where it is today without licensed products, but this strategy requires a lot of work to execute," says Wood, who has directly influenced the company's growth and transition from a wholesale-centric company into a direct-to-consumer business with a strong wholesale division. He joined Tommy Bahama in 2001 as chief operating officer, became president in 2008 and assumed his current role in 2015. "It's got to go beyond men's and women's apparel; you need to keep layering on products, but it's tricky, and do it with different categories and points of distribution.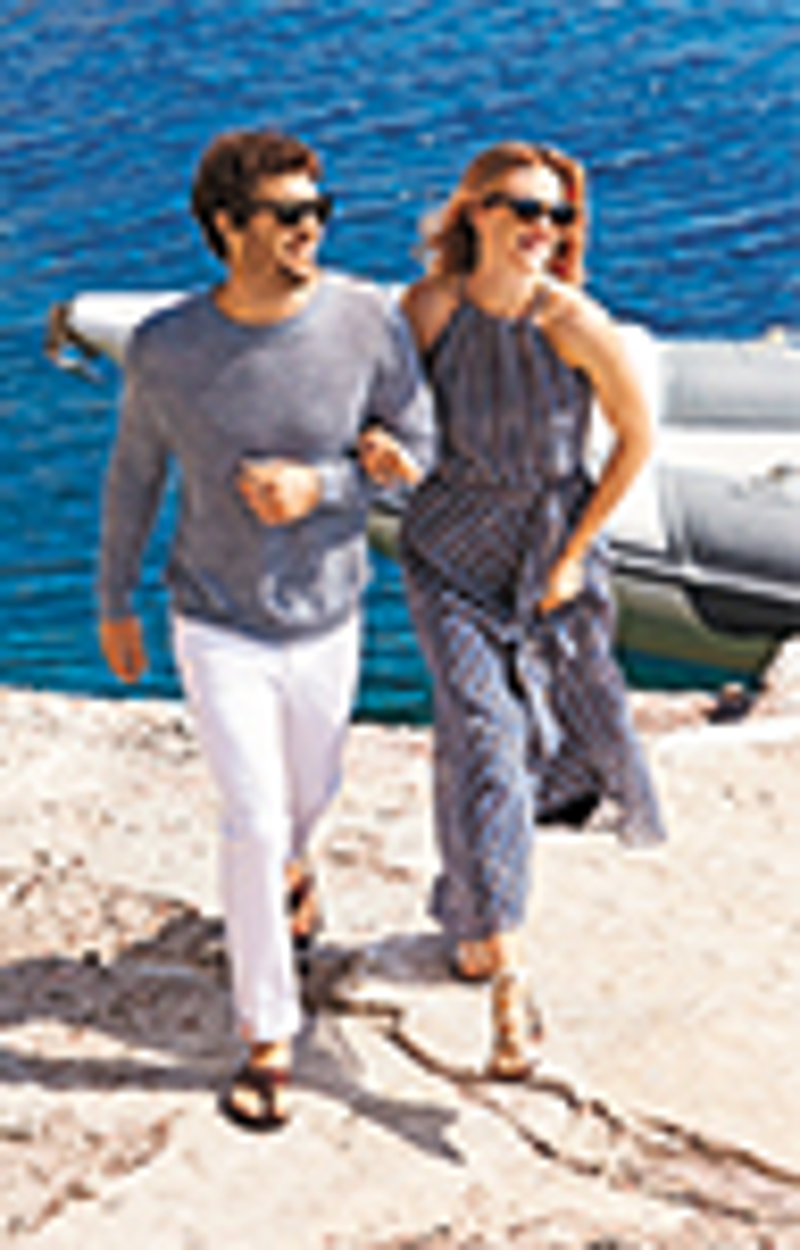 "There are many lifestyle brands that act like they have all the elements, but look at all the products that Tommy Bahama brings to market," Wood adds. "If you want to live the island life, we have the products that will bring that experience to you. And they are not hobbies, they are real businesses."
What began as an apparel brand that established a niche among older guys that fancied a cool and comfortable beach look, has expanded not only its target demographics and fashion collections into footwear, accessories and fragrances, but has also expanded into other businesses including indoor and outdoor furniture, home décor, beach chairs and accessories, sports, giftware, restaurants and retail. The company now operates 168 retail stores in the U.S., Australia, Tokyo and Hong Kong, 16 of which also have restaurants.
Among some of brand's recent licensing partnerships that reflect Wood's strategy to broaden its reach and expand into new categories include the following:
Sports.

Tommy Bahama recently signed PGA Tour player Ricky Barnes to an exclusive multi-year wardrobe agreement. Barnes will wear Tommy Bahama apparel including polos, woven shirts, knits, outerwear and performance golf pants while playing on the PGA Tour. The brand's new IslandZone collection features a new technical fabric that regulates body temperature.
"Tommy Bahama has been involved in golf for years and we're excited to now partner with Barnes," says Wood. "Ricky has a great sense of style, and with the launch of IslandZone, our new performance apparel that Ricky will be wearing, the timing couldn't be better. His passion for golf and relaxed personality makes Ricky a great brand ambassador."
Another new apparel partnership is with the NCAA, which will launch with around 18 teams and feature a trimmer fit.
In addition, Tommy Bahama has longstanding partnerships with Major League Baseball and the National Football League.
Eyewear.

Tommy Bahama is launching a co-branded sunglass collection with Maui Jim this spring, which Wood believes will be a strong addition to the product line. Says Wood, "We are two companies that have the same view and look at the world the same way."

Handbags.

Tommy Bahama recently partnered with Showroom35 for a new line of handbags, which are now hitting retail.
"On the positive side, when you sign a new licensee you have a hope that they are going to put a lot into the brand. When I first walked into the Tommy Bahama handbag showroom, it blew me away," says Wood. "When you partner with someone who so gets the brand and so delivers through products in a category that I have never been happy with what we have done, you know this is going to work and this is the opportunity we have been trying to achieve and our partner understands us."
Another notable partnership includes a collaboration with Airstream for a special-edition 28-foot travel trailer and touring coach.
One of Tommy Bahama's first and now most important licensees was Lexington Home Brands, which has expanded into several hundred products in home and outdoor furniture that capture the essence of resort living.
"They have been able to grow this business, and that's something we couldn't do. They are a partner that understands the brand, and where to place it," Wood says. "We always try to find licensees that fit with the brand and have the distribution beyond our doors to attract new customers. It's a great revenue stream and it influences perceptions about the brand."
According to Wood, the furniture business is a $100 million dollar business and the restaurant business is an $80 million dollar business "and we have just begun to expand this business," he says.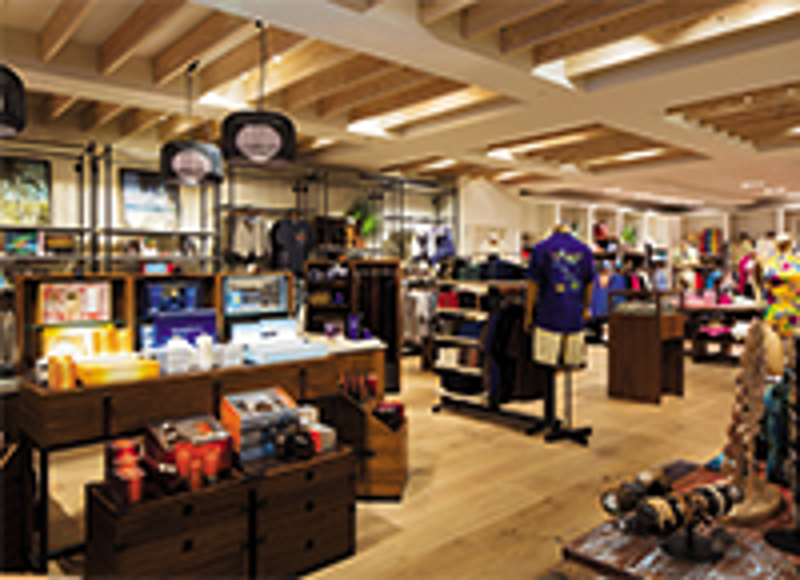 "Everyone has a good idea of how to make money with your brand, but we only have one brand. So every day we focus on the fact that it's all about the brand, because otherwise, if we don't, we go home," says Wood. "Licensing is tricky that way, and that's why we closely evaluate each partnership and always ask 'does that make sense for us?'"
One of the categories that Wood wasn't so sure made sense for the brand was beach chairs. Whether you are on a beach in Hawaii, California or the New Jersey shore, one of the company's most surprising licensing initiatives–Tommy Bahama-branded beach chairs and umbrellas from Costco–will be on display. It's also one of the brand extensions that Wood admits he lost a lot of sleep over; yet the line, along with other beach accessories, has become a big success and important part of the brand's product mix. Wood realized that the Tommy Bahama customer also shopped at Costco and so he took a chance, realizing: where else at retail would his customers buy Tommy Bahama beach chairs?
One category that didn't pan out so well for the company was its entry into spirits with an upscale rum, but Wood says he may possibly take another shot.
"We had a rum license about 10 years ago, and we felt strongly about it. There was extensive marketing and research for a premium rum from the same company (Sidney Frank) that launched a premium vodka, Grey Goose. They positioned it perfectly, spent a ton of money, but it didn't work. It was a huge surprise, as we also put a lot of effort behind it," Wood recalls.
"But I still believe that there is an opportunity in spirits, and it's something that we are always looking at," he adds. "Maybe it's not even a liquor, but maybe a mix, which is something that would resonate with our customers because they know our drinks."
Looking ahead to 2017, Wood sees significant opportunities in food and beverage licensing, restaurants and retail, and other new categories such as eyewear, outerwear and its new college sports line that will unveil a new trimmer fit targeted to a younger demographic.
"I am super excited that our businesses are working, and when I look at licensing and where we are and where we don't have anything, I am starting to reimagine the brand around food and all the different extensions that either food or beverage can do for the brand."
Wood says that the company actually sells a lot of food products in its stores around the holidays, and it fits strategically considering the restaurants. "Tommy Bahama barbecue sauce and seasoning mix, for example, and things that don't dilute the brand, but also gets us into new areas."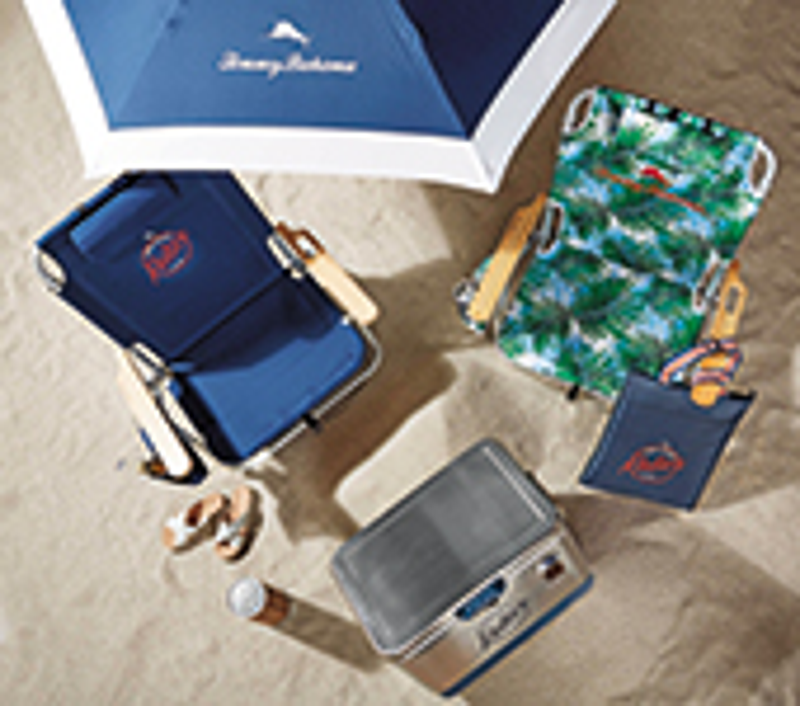 Another new concept that offers great potential for expansion is the Marlin Bar at Tommy Bahama, which opened last November at the Coconut Point mall in Fort Meyers, Fla. While it's not a full-service restaurant, rather more fast casual, Wood describes it as a "retail store with one side cut off so that one wall is an indoor/outdoor bar."
"Our business exploded, and it completely changed the energy at our end of the mall, because we are drawing traffic. It differentiates us and brings people in," Wood says. "If you can put restaurants and retail together, there's a guest that keeps coming back, and you can keep showing them new products."
"People are going out to shop less, but going out to eat and drink more," adds Wood. "We are going to meld those aspects together and make that much more of an experience."
Another new category that may seem contrary to the Tommy Bahama concept is outerwear, which will launch in the fall.
"We have done some outerwear in our own retail stores to fill out the collection. Tommy Bahama and heavy outerwear don't seem to go together, but we will see how it works. We have had some success in Japan, and we will apply what we learned to the launch," Wood says. "We tend to put limits on the brand that our customers don't."
With two strong markets in Japan and Australia, the company plans to open stores in Shanghai next year, and Wood is looking for licensees in other countries as well.
While "relax" may be the key message and one of Tommy Bahama's favorite words, Wood is not relaxing quite yet, as his favorite word may be growth. He's pushing hard to expand the venerable brand into new categories, new restaurants, new markets and new audiences.
Read more about:
Subscribe and receive the latest news from the industry.
Join 62,000+ members. Yes, it's completely free.
You May Also Like
Loading..