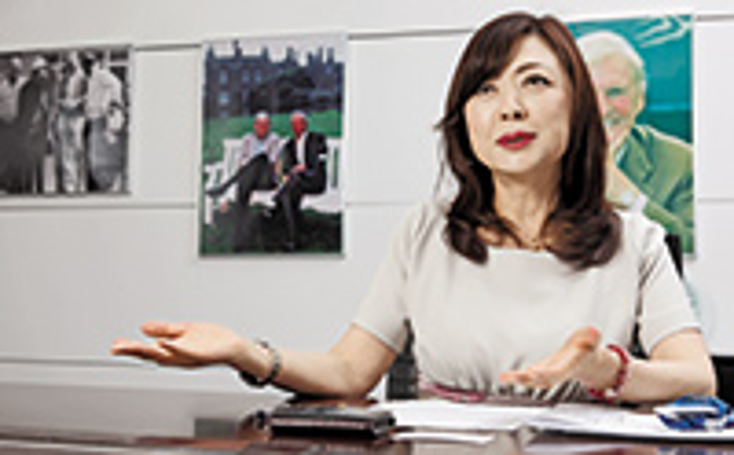 IMG's Miki Yamamoto discusses trends in entertainment licensing and opportunitites in Japan in preparation for the first-ever Licensing Expo Japan.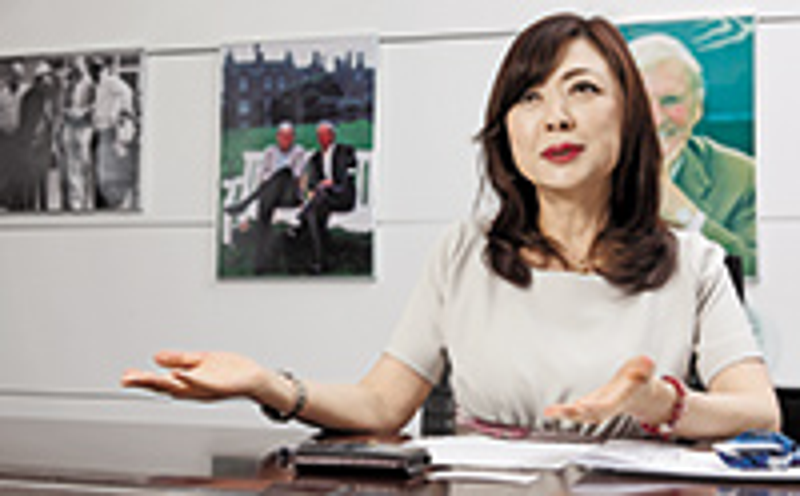 IMG originally started as a sports agency, and has been involved in licensing for more than 50 years. In recent years, entertainment is growing most among these four pillars.
Why is entertainment licensing growing the most in your business?
Because we do not always go with a conventional path and are capable of conceiving something new to launch a licensing program. This is a point that separates IMG from the others.
In the past,
the majority of entertainment licensing targeted kids with a TV show or targeted young generations with movie promotion or product placement. For example, "Sesame Street" currently does not air in Japan, meaning we cannot utilize a TV influence to appeal to kids. Instead, we have targeted young females, including high school girls, college students, office workers and mothers, who are very fashion-conscious and want to embrace an American brand.
Tell us about targeting, specifically female consumers.
Attracting female consumers is very important. Quite often, the licensing program targeting Otona-Joshi (an adult female with the spirit of a girl) might trigger a wide expansion of a brand. Male consumers are conservative and very strict on product selection (watches, belts, bags, etc.), and, once selected, they rarely change it every day. Instead, female consumers tend to change their personal belongings almost every day. There is a huge opportunity here.
What retailers or product categories are you targeting for your licensed products?
We continue to offer a diverse portfolio of product categories ranging from children's to adult, and sports fans to fashion followers. By differentiating the products and pricing, we also cover the wide range of distribution channels from high-end to mass.
Lots of fashion shops are now realizing that offering only apparel products is not enough to appeal to customers, and have started putting more Zakka (complementary accessories including stationery, bags, pouches, etc.) to supplement the line. We are looking into this area as well.
How do you convince the licensors to offer a unique concept of the product design in Japan?
Licensors must understand who the decision-maker is in purchasing the merchandise. The majority of Japanese consumers prefer the original form, authentic style and design of the property. For example, our pet product licensee wanted to use a main character's artwork for their products. However, the licensor wanted to use artwork of the pet character instead. But it's the pet owners who buy the products; they want their pets to have the same design that they wear.
Another example: a licensor requested to use artwork dedicated to babies and infants. But it's their parents and grandparents who decide the purchase. Using an artwork dedicated to the target age group might work well in the U.S., but not always in Japan.
What would be the best way to have licensors understand the uniqueness of the Japanese market?
Seeing is believing. It's best to have them come to Japan and conduct a retail visit. We also distribute written market research to the licensors, but seeing serves much better to understand the market. Once they actually visit these places and see people walking around, they will understand who is buying their products.
Where would you recommend a first-timer go for a retail visit?
The most internationally famous locations: Shibuya 109 and Laforet Harajuku. The latter offers an incredibly wide variation of clothes. One shop boasts black and white only, another has patterns only and another with extremely girly clothes one might never imagine.
Village Vanguard at Center Gai street; it looks very geeky at a first glance, but the customers are not geeky at all.
Loft and Tokyu Hands—you will be impressed to see how the products are developed and produced. The producers of these products may want to expand their business but do not know how. By supporting them with a brand we represent, they can appeal to new customers without paying extra ad money or making a promotional investment.
What are some key initiatives that you have implemented in Japan?
We've started representing MGM films, including
Pink Panther
, and Care Bears by American Greetings Entertainment. These properties will further bolster our entertainment licensing portfolio, along with our existing "Sesame Street" and 20th Century Fox properties. Our work with Care Bears is especially exciting, as it celebrates its 35th anniversary this year.
What are the major differences between the licensing market in Japan and overseas?
Japanese consumers are savvy, demonstrating a deep understanding of the value of their products. Simply placing logos or characters on products no longer attracts Japanese consumers. We have to offer something special and unique to Japanese consumers.
There are lots of brands that want to enter the Japanese market but can't find a way. Do you have any advice for them?
If I were to give any advice, I would recommend a first step with a collaboration with an established brand, or fashion brand, or even a patent. Moving on, the consumers would recognize your brand gradually and then start looking forward to the next step.
What are the characteristics of your brand or brands that you believe will make them popular among Japanese consumers?
We have recognized the need to present lifestyle programs, without concentrating on specific consumers, as each consumer's daily lifestyle is varied. They like high-end products, but they also like reasonably priced products. That's why Japanese consumers go to Barney's New York to buy luxury products, but also go to Uniqlo to buy daily products. Japanese people enjoy celebrity chef restaurants, yet also love visiting local chain restaurants. We have to offer a variety of products for their choices, which also requires wide-ranging distribution.
What are your primary reasons for exhibiting at Licensing Expo Japan?
This is the first Licensing Expo in Japan, organized by UBM and sponsored by LIMA, and we would like to see how our brands are received by visitors. Our licensor, "Sesame Street," will also exhibit with us.
Explain the key factors why you believe the Japanese market offers strong opportunities for growth?
We believe the Japanese market is a leader in culture and fashion for other Asian countries. Making a brand successful in Japan will lead to further success of licensing in Korea, China and Southeast Asian countries.
Our retail operation is very sophisticated and consumers are well-educated to recognize the value of different brands.
Read more about:
Subscribe and receive the latest news from the industry.
Join 62,000+ members. Yes, it's completely free.
You May Also Like
Loading..