Geeks Are Her Universe
Geeks Are Her Universe
Actress and entrepreneur Ashley Eckstein is partnering with some of the largest and most prolific licensors for women's apparel that appeals to the sci-fi fan.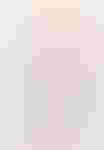 Fangirls are having a moment, and now they have the clothing to dress for it, thanks to licensee Her Universe.
Founded by actress Ashley Eckstein in 2010 in partnership with The Araca Group, Her Universe is a clothing company that brings sci-fi and fan-centric apparel to the female market, a demographic that was sorely underserviced, says Eckstein.
Eckstein gained fame voicing the character Ahsoka Tano in the TV series "Star Wars: The Clone Wars." The "Star Wars" experience was transformative, and one she credits as "life changing."
"When you do a role in the Star Wars universe, it changes your life," says Eckstein. "The role becomes a part of your life because the fans are so passionate. But it's also a responsibility because there are so many fans that live and breathe Star Wars, and they automatically accepted me. That's not something to take lightly–it's an honor and a privilege."
The role thrust Eckstein into a new realm of fandom, taking her to conventions such as Comic-Con where she noted the enthusiasm that female fans bring, but the lack of merchandise made specifically for them.
"[The absence of sci-fi or comic apparel catering to women] confused me," says Eckstein. "I would go to Comic-Con and Disney Star Wars weekends and see women everywhere, and it just didn't add up. Close to half of all fans are women, and 50 percent of consumers are female. So why aren't you giving us stuff to buy? If you make it, we'll buy it."
With some self-proclaimed naiveté, Eckstein thought: "I've got my foot in the door at Lucasfilm, I'll just walk in, offer to design clothing for them and get product rolling." Not surprisingly, this approach was rebuffed, and Eckstein was quickly educated in how to purchase licenses and create product. From there, she teamed with entertainment producer and merchandising company The Araca Group to launch a bona fide business that now, in addition to the Star Wars license it was ultimately granted, holds several additional property licenses including BBC's Doctor Who, CBS' Star Trek and AMC's The Walking Dead.
"The Araca Group and Ashley Eckstein have formed a successful and rapidly expanding partnership," says Michael Rego, chief executive officer, The Araca Group. "Ashley understands the world of female fans, the sci-fi landscape and has a great sense of fashion. We combined this with Araca's creative design, merchandising innovations and production capabilities to create truly dynamic products."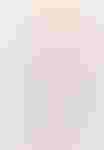 Her Universe's apparel is achieving success thanks to its strategic retail presence (partners include Hot Topic, ThinkGeek.com and Disney Parks stores) and prolific use of social media, but also due to its fashion-driven, novel approach. The apparel collection consists of the traditional t-shirts and tanks (albeit cut to flatter a feminine physique), but it also has tapped into a market that was sparse: dresses and "everyday cosplay" wear.
The range consists of playful designs that bridge the gap between costume and everyday clothing, with designs that integrate properties like Doctor Who and Star Wars into ensembles that can be worn in a more casual setting. The first dress to launch was a Doctor Who TARDIS dress, created in partnership with Hot Topic. The line now includes several creations.
While product is available online and in the U.S. as of now, Eckstein says she is gearing up to strategize an international approach to broaden Her Universe's reach. Her Universe is also busy acquiring licensing rights to additional properties, with an emphasis on gaming.
"Together, we have built Her Universe into a groundbreaking fashion apparel line that is growing daily and shows no signs of stopping," says Rego. "The rapid success we have shown taking new products to market demonstrates that this area of licensing will continue to expand for the foreseeable future. We expect to add significant apparel licenses across multiple genres in the coming months."
Subscribe and receive the latest news from the industry Article
Join 62,000+ members. Yes, it's completely free.
You May Also Like
---