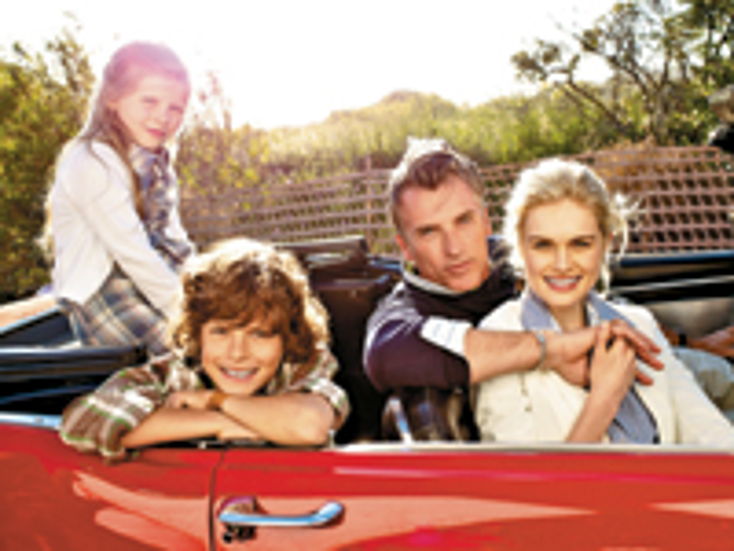 With MAGIC Market Week in full swing, it's only fitting that 
License! Global
 looks at the trends that will shape the licensed apparel business in 2014.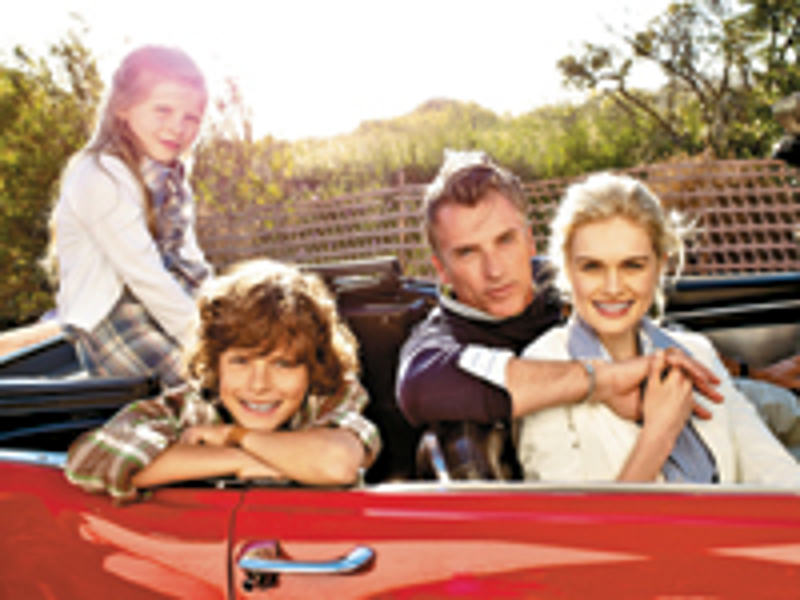 Apparel and accessories are one of the strongest categories of licensed product. Apparel licensors generated $50.7 billion in retail sales of licensed merchandise.
Just walking the floors of this month's MAGIC Market Week, the annual collection of nine trade shows (WWDMAGIC, FNPlatform, Sourcing at MAGIC, Project, MAGICMen's, ENKVegas Women's, The Tents at Project and Pool Trade Show) taking place Feb. 18, 19 and 20 in Las Vegas, Nev., one can see the wide variety and breadth of licensed apparel brands exhibiting such as Vince Camuto, Kate Spade New York, Betsey Johnson, Chinese Laundry, Isaac Mizrahi, Splendid, French Connection and Seven for All Mankind ever-present on the show floor; and even cross-category brands such as Hello Kitty, Coca-Cola, Disney, Harley-Davidson and more have a fashion presence.
These and a multitude of other apparel
licensors and licensees are among the trendsetters and tastemakers for the entirety of the fashion industry, and License! Global has a look at just some of the movements in licensed apparel that will shape the business in 2014.
Heritage Brands
The term "heritage" speaks to a lengthy history of quality product and deep roots. In a world where fast fashion dominates, consumers are hungry for authentic connections with a timeless brand that speaks to their own personal history. The category lends itself to the core desires of consumers and shoppers: value, multi-category offerings and, perhaps most importantly to the world of licensed fashion, authenticity.
"We predict that genuine, authentic brands will continue to be most relevant and successful in the years ahead," says Henry Stupp, chief executive officer, Cherokee. "One of the great things about our portfolio is that it is not category dependent; rather it includes lifestyle brands that succeed across various categories of apparel, accessories and home."
For Cherokee, says Stupp, the winning formula is to hone in on multiple categories that are brand appropriate to extend, such as denim and woven fabrics for the Cherokee label or easy dresses and knit tops for the Liz Lange range. That is why, then, choosing just the right brand to acquire is so essential.
"We play a long game when it comes to choosing the right brands to acquire," says Stupp. "It's about carefully selecting brands that have strong year-over-year growth potential, multiple categories of product expansion and global market opportunities. We are not looking to acquire just any brand that comes our way, and believe me, we receive many offers. Instead, when it comes to acquisitions, we target select style-focused lifestyle brands that have high potential for global markets, the ability for product category expansion and authentic, true stories to tell."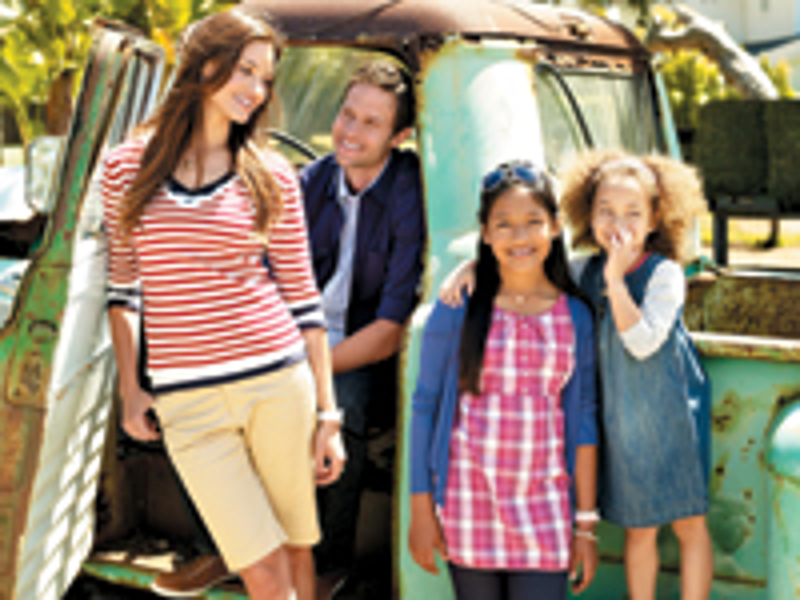 "That's why Cherokee Group is so well positioned given our growing portfolio of brands including Cherokee, Liz Lange and now Tony Hawk. These style-focused brands have what it takes–authenticity, relevance, great product, etc.–to continue to grow both domestically and globally, and they have an overall healthy brand DNA that creates an emotional connection with consumers."
Celebrity Collaborations
There seems to be no stopping the celebrity apparel collaborations on shelf, from mass retailers to high-end specialty.
Licensee and apparel distributor Adjmi Apparel Group is finding solid success as master licensor and exclusive manufacturer of the Dream Out Loud by Selena Gomez brand. Launched in 2010, the range enjoys an exclusive retail deal with partner Kmart.
The junior's fashion range is continually a hit with consumers for multiple reasons, says Mark Adjmi, president, Adjmi Apparel Group, but can mostly be attributed to the brand's authenticity.

The collection is value-priced and inspired by Gomez's signature style. It includes sportswear, activewear, jewelry, handbags, belts, sunglasses, scarves, hats, hair accessories, loungewear and sleepwear, socks and hosiery and footwear that can all be mix-and-matched.
Tommy Hilfiger, a wholly owned division within PVH Corp., last month announced a partnership with actress Zooey Deschanel for a capsule collection of dresses and accessories to launch this spring first at Macy's and on Macys.com, and then later in select Tommy Hilfiger stores and on Tommy.com in North America, Europe, Mexico and Japan.
The 16-piece dress collection, To Tommy, From Zooey, is designed around Hilfiger's signature Americana color palette of red, white and blue, with classic coat and shirtdresses, peek-a-boo styles and mod shapes all incorporated. The range will also be supported by a dedicated advertising campaign that will feature Deschanel.
The casual apparel collection for young women launched last month in Aeropostale stores and will feature items inspired by the characters Aria, Hanna, Emily and Spencer. The range was designed in collaboration with the series' costume designer Mandi Line.
"'Pretty Little Liars' is a perfect match for Aeropostale as this partnership allows us to offer fans an original design inspired by the characters in the stylish and trend-setting series..." says Maryellen Zarakas, senior vice president, worldwide marketing and TV and studio licensing, Warner Bros. Consumer Products.
Art as Fashion
Licensing agency Trunk Archive is taking a forward-thinking approach to licensed apparel by utilizing its extensive portfolio of striking, iconic photographs and imagery to create fashion collections that are innovative, fresh and thoughtful.
Trunk Archive represents more than 300 of the world's most famous photographers and artists for consumer products including apparel, accessories and home décor, and incorporates that work in truly tasteful ways.
"It's a very exciting year in terms of what's trending," says Samira Ali, director of consumer products and licensing, Trunk Archive. "Collaborations, whether they are fashion brands with other brands or more art-oriented products, bespoke or special, are really an innovative way to incorporate art and fashion and bring them into everyday life. You see that on the runways as well–designers are interpreting major artworks into fashion that is new, interesting and with a story that binds the consumer into an experience. As an image archive, it's very exciting for us."
For Trunk Archive, plans for 2014 include an art push with illustrator Katie Rodgers, a lifestyle collection for world-renowned photographer Herb Ritts, a capsule collection in collaboration with London fashion house Ginza featuring the imagery of Miles Aldridge and Mary Ellen Mark on a collection of t-shirts and a limited edition series of watches inspired by the work of Japanese photographer Mika Ninagawa. According to Ali, Trunk Archive will also incorporate its portfolio of iconic celebrity imagery for collections at global retailers such as Zara, Dolce & Gabbana and Eleven Paris.
Ali also predicts that the consumer's fashion experience will drive trends as well as they continue to call for more customized, unique apparel.
"Fashion is a form of expression, and now its easier than ever to achieve that because of print-on-demand or other creative means. Brands are listening more, and executing very smart collaborations and utilizing social media," says Ali. "Print-on-demand is growing tremendously, whether it is brick-and-mortar retailers showcasing collaborations or special collections only available online, or new and established online companies that create a stir in the fashion world with artistically unique and curated collections. The online component allows for and accommodates more risk. It also perfectly caters to the individualized tastes of that valuable design-led consumer and is where customers are shopping more and more frequently."
The Men are Taking Risks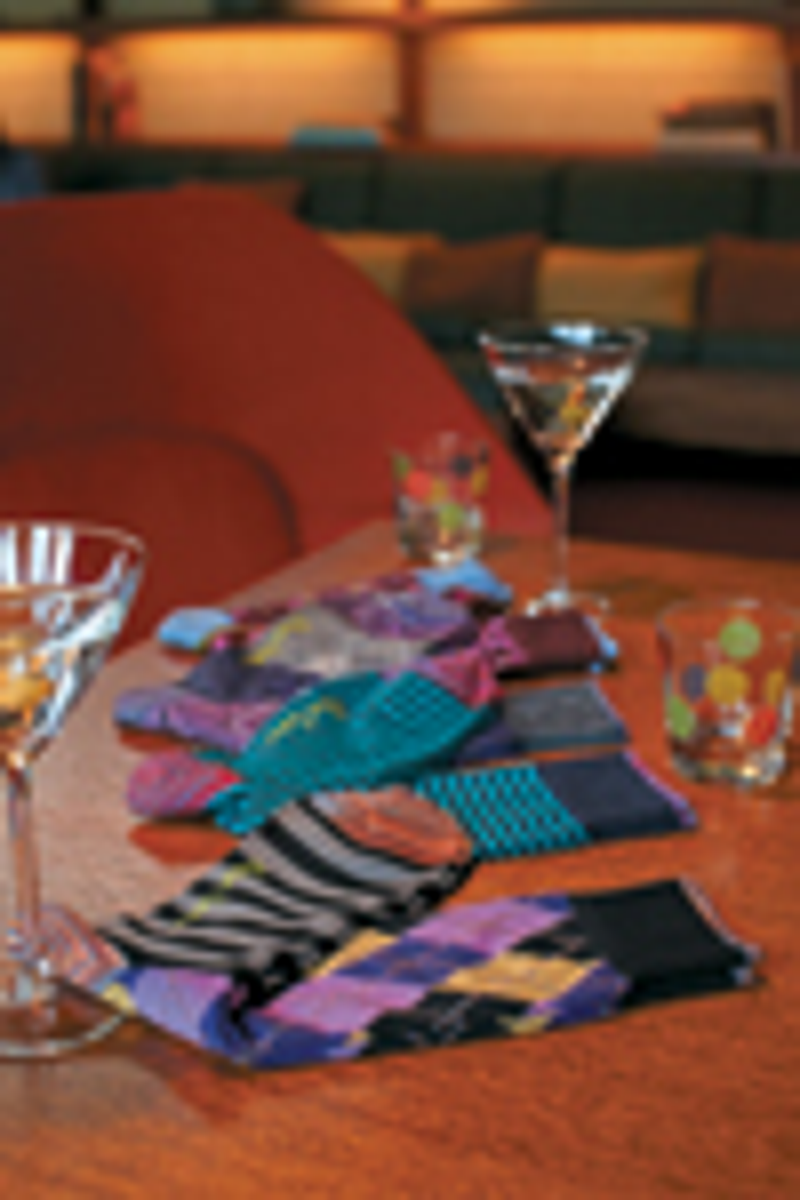 Not so anymore, particularly in the licensed apparel and accessories arena, says Jocelyn Strutt, licensing and corporate branding manager for menswear brand Robert Graham.
"Men are paying attention to how they look and what they wear more than ever, and it's influencing the market as a whole," says Strutt. "Our customer is someone who is flamboyant in terms of personality and someone who wants to be seen or heard–our guy takes a lot of pride in what he does and certainly what he wears."
Strutt says color will feature strongly in men's collections, particularly in hosiery. The brand recently signed a deal with licensee British Apparel for a range of socks that lends itself well to the bright paisleys, conversational and more lively items Robert Graham is known for.
That trend toward color and pattern, she continues, will extend to other items of menswear.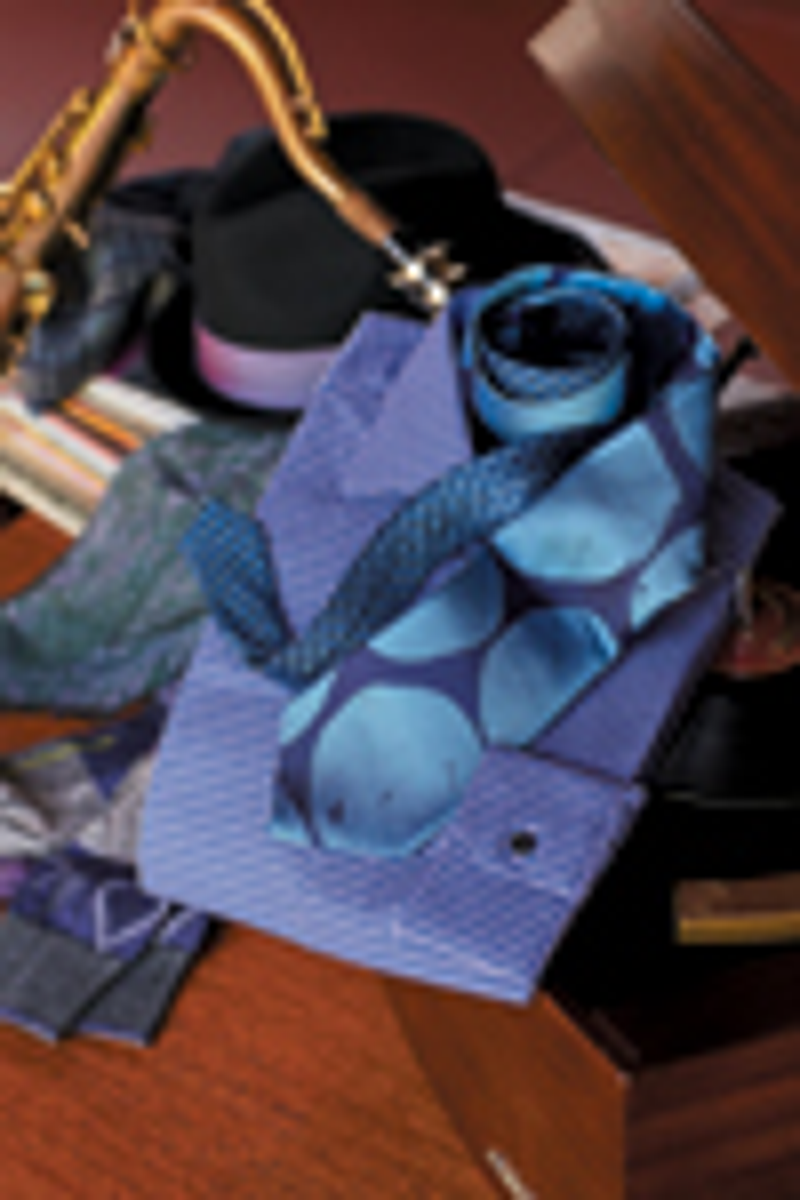 "Times are getting better economically and socially, and the clothes and colors are reflective of that," she says. "A lot of different brands are playing with color. Typically men's neckwear has been the only place to show some color, but now you are seeing more and more brightly colored shirts–it's not just white, blue and purple shirts in the world anymore. Sportcoats are also starting to incorporate more color as well."
Since its launch in 2001, Robert Graham has offered sophisticated, eclectic style for both men and women. This year, Robert Graham is emphasizing rounding out its men's product range, dressing fellows from head-to-toe.
Over the past year alone, the company doubled its number of licensed product categories (from four to eight), and in 2014, it will continue to grow with the addition of licensees for fragrance, loungewear and underwear and tailored clothing.
Recent deals have included partnerships with The Henschel Mfg. Co. for fine headwear, and with LJP International for footwear.
Read more about:
Subscribe and receive the latest news from the industry.
Join 62,000+ members. Yes, it's completely free.
You May Also Like
Loading..