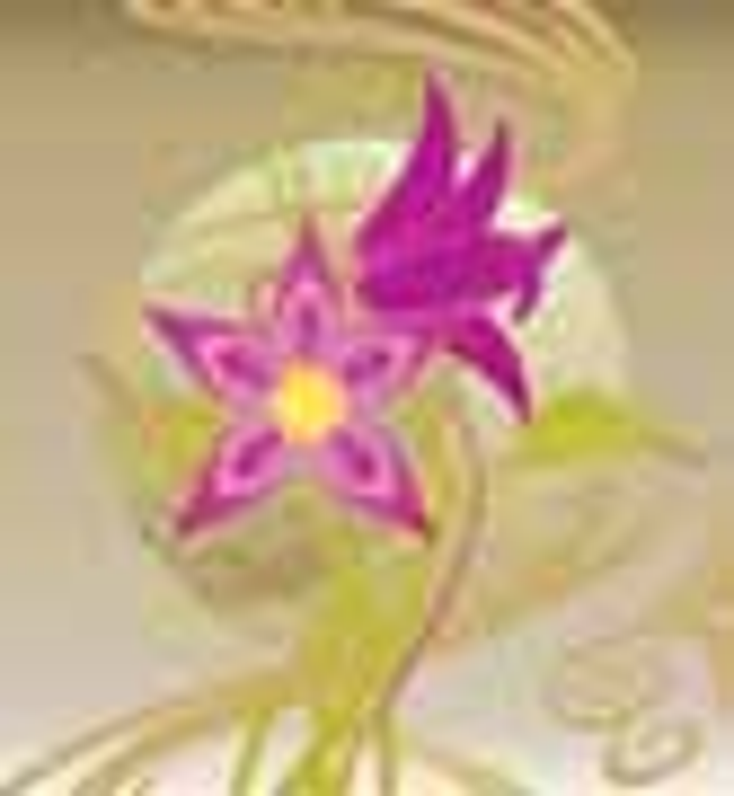 ]>Fashion and technology collide as Mary-Kate and Ashley Olsen further present their brand to international consumers via an e-commerce operation.
Established in 1993 to leverage the appeal of then-child stars Ashley and Mary-Kate Olsen, Dualstar Entertainment Group since has become a pioneer in the 'tween market. Taking the reins of Dualstar after turning 18 years old in June 2005, Ashley and Mary-Kate Olsen appointed a new chief executive officer, veteran retail guru Diane Reichenberger. Together with company executives, including Executive Vice President Jill Zimmerman, who has been with Ashley and Mary-Kate since their early years on
Full House,
the team now is guiding Dualstar to the next level—launching a worldwide direct-to-consumer e-commerce operation powered by eFashionSolutions, LLC, that offers a selection of mary-kateandashley-branded apparel, accessories, fragrances, cosmetics, and home goods.
Founded when Mary-Kate and Ashley were just 6 years old, Dualstar originally focused solely on entertainment, producing a series of nearly 50 short- and long-form direct-to-video titles, all starring the twin girls, and making Dualstar the No. 1 provider of family entertainment to Warner Home Video. From there, the company expanded the mary-kateandashley brand with books, music CDs, video games, and fashion dolls, steadily broadening its reach into more than a dozen international markets. In January 2001, Dualstar introduced the mary-kateandashley brand fashion line domestically (and exclusively) at Wal-Mart, with a mission to bring affordable designer fashions to the marketplace. The following year, mary-kateandashley-branded apparel emigrated to the UK and Canada, followed by Australia, France, and Spain. With apparel representing nearly 80 percent of its current business, Dualstar now reaches young consumers through 3,000-plus Wal-Mart stores across the U.S. Retail expansion steadily continues in core product categories, most recently with Claire's Accessories (fragrances, cosmetics, and accessories), CVS (fragrances and hair accessories), and Linens n' Things (rugs). Sales Net
Dualstar
first embraced the reach of the Internet in 2000, launching a Website that offers a destination for fans of Mary-Kate and Ashley. Located at
, the site—guided by the company's Web division—offers 'tweens and teens an upbeat community environment with features and advice on health and beauty, fashion, entertainment, and the mind-body-soul connection, and serves as a showcase for mary-kateandashley-branded products. But, up until last month, consumers were unable to purchase these products online.
"When you access the Website, there's a great deal of product that cannot be purchased, which is very frustrating for the girls' fans," says Zimmerman, who adds that the partnership with eFashionSolutions came about organically. "Around a year-and-a-half ago, I was at a 'what teens want' conference. When eFashionSolutions CEO Ed Foy, Jr., presented, he was the one who stuck with me. I knew e-commerce was growing in this demographic, but I wasn't sure how it would fit in with what we were doing. In listening to Ed, he presented statistic after statistic about how online sales led to in-store sales," she says. "We then went to the eFashionSolutions facility in New Jersey and discovered a huge team that handles everything from fulfillment to photography to customer service. They have experience with major brands, and, as e-commerce is not our core business, we can use their expertise."
There's no overlap, chimes in Reichenberger. "They are handling many of the things we don't have the capacity to, while we have the collateral and marketing expertise." The site,
www.shopmary-kateandashley.com
, is the obvious next step for Dualstar's online strategy, says Reichenberger. And having been in the e-commerce space for close to six years with a client roster that includes the likes of JLO by Jennifer Lopez, Baby Phat, and House of Dereon by Beyoncé, eFashionSolutions knows a thing or two about powering a celeb site both from a navigational and merchandising perspective.
"When Dualstar first contacted us," says eFashionSolutions Vice President of Sales Keith Foy, "its greatest asset was that mary-kateand-ashley had remarkable built-in brand awareness. They had upward of 900,000 unique visitors coming to their destination Website. As an e-commerce provider, that's a huge opportunity." eFashionSolutions now is in charge of all the brand's e-commerce operations, which includes Website design, digital photography, direct marketing to consumers, online retail sales, payments, and shipments. Also, says Foy, "the Web analytics we have powering our back end allow us to track what people are buying, ultimately allowing the mary-kateandashley brand to learn more about its customers."
Global Reach
According to Reichenberger, Mary-Kate and Ashley are promoting the new venture while on a European press tour. "They're excited about reaching international fans, since a large part of online traffic is international," she says, noting that there are many people internationally who want to purchase products but are not living or working near a brick-and-mortar retail location that carries the mary-kateandashley brand. "In today's world, it's critical to connect with Web-savvy consumers," adds Zimmerman. "We know that more and more marketing dollars are being allotted for the online space. And we really feel that a global Web store will broaden consumer interest."
The revenue generated is only part of it, notes Foy, but the ability to interact in real time with consumers is priceless. "You know what kinds of products they are gravitating toward, and it allows you to grow as a brand. What we've also noted from our end is that those brands that have embraced e-commerce have seen their offline business grow, as well, especially in untapped categories, such as kids and 'tweens."
Fashion Forward
Clearly, says Reichenberger, "we are very ensconced in the 'tween category, from fashion to health and beauty to home. While we will continue to look for opportunities to maximize this, I also think the brand has evolved and now is more in line with where the girls are in their lives, which means exploring new categories that reflect their current interests. Both Mary-Kate and Ashley have been involved with the brand from the beginning, and they continue to be very hands on when it comes to the product itself."
Reichenberger continues, "Out of our experience with the mary-kateandashley brand, we also noted a gap in the marketplace for lifestyle-based product geared toward 'tween boys. Many of today's men's magazines are focused on fashion and grooming, and it's beginning to trickle down to 'tweens and young men." As a result, the company recently expanded its scope through a partnership with 13-year-old identical twin actors Dylan and Cole Sprouse of
The Suite Life of Zack and Cody
fame on the launch of the Sprouse Bros. brand, which looks to reach both 'tween girls and boys worldwide. Among the initial licensing and merchandising agreements is a pact with Leisure Publishing to create and distribute quarterly lifestyle magazine
Sprouse Bros. CODE,
which launched July 2006 and is available at Blockbuster, Barnes & Noble, and Wal-Mart, as well as on newsstands. A full line of licensed Sprouse Bros. merchandise currently is being developed, from young men's grooming products to a 2007 fall fashion line, with retailer partnerships now being finalized. And, yes, an e-commerce site is something on Dualstar's radar, says Reichenberger, adding, "This is particularly relevant since we now have an experienced partner in eFashionSolutions."
Subscribe and receive the latest news from the industry.
Join 62,000+ members. Yes, it's completely free.
You May Also Like
Loading..