From Felix the Cat to "Space Invaders," this global licensing agency is focusing on unique collaborations to build brands and create buzz for its roster of clients.

While a supermodel donning a Felix the Cat outfit may not be the first image you think of strutting down the high fashion runway, it's this exact type of designer collaboration that is working for this iconic character and numerous other brands.
U.K.-based global licensing agency CPLG, with offices in 10 countries including the U.S., is bullish about the potential of such deals that have become one of the key growth initiatives for the agency that ranks No. 7 among the world's Top Global Licensing Agents, according to
License! Global's
annual report, with a reported $2.7 billion in retail sales of licensed merchandise worldwide.
"For CPLG, collaborations are an integral part of the overall licensing mix," explains Ted Larkins, senior vice president and general manager, CPLG North America. "While the entertainment properties we represent are likely backed by a significant marketing spend to help drive box office or TV ratings, this isn't always the case within the brands in our portfolio,
and so collaborations and halo partnerships help to raise the profile of these brands among opinion-forming consumers, generate publicity and drive interest at both the licensee and retail levels on our core licensing program."
For Felix the Cat, the iconic character that first appeared in silent movies in 1919 and was acquired by DreamWorks Animation in 2014, building awareness through high-profile halo partnerships as well as other brand extensions has been a priority for CPLG, which has the rights to the brand across EMEA and North America.
"Felix the Cat really is one of life's great pop icons, and aside from an ongoing high-profile collaborations program, we are also working with key licensees and retailers to establish Felix the Cat within fashion aimed at teens and young adults," says Elliot Lederman, vice president, licensing, hardlines and retail development, CPLG North America. "We have an archive dating back almost 100 years as well as trend-driven style guides available each season, so there's no shortage of assets to work from. We will be driving a cohesive licensing program across all of our markets which will follow the already successful licensing program underway in the Far East.
"We recognize that our Millennials and Generation Z consumers spend a lot of time online, so our online retail presence will form an integral part of our overall retail strategy as well as our traditional brick-and-mortar retailers. The Cat is definitely back," Lederman adds.
Key partners for Felix the Cat include Joyrich for apparel; Bait for a range of limited edition Diadora sneakers, pins, t-shirts and figures; and licensees Castelbajac, Pearly Gates and A Bathing Ape for apparel.
In addition, several more collaborations are set to debut this year with more out-of-the-box fashion partners that will generate buzz for the brand among consumers and broaden reach and retail distribution. Partners include Coach, The Elder Statesman and United Arrows.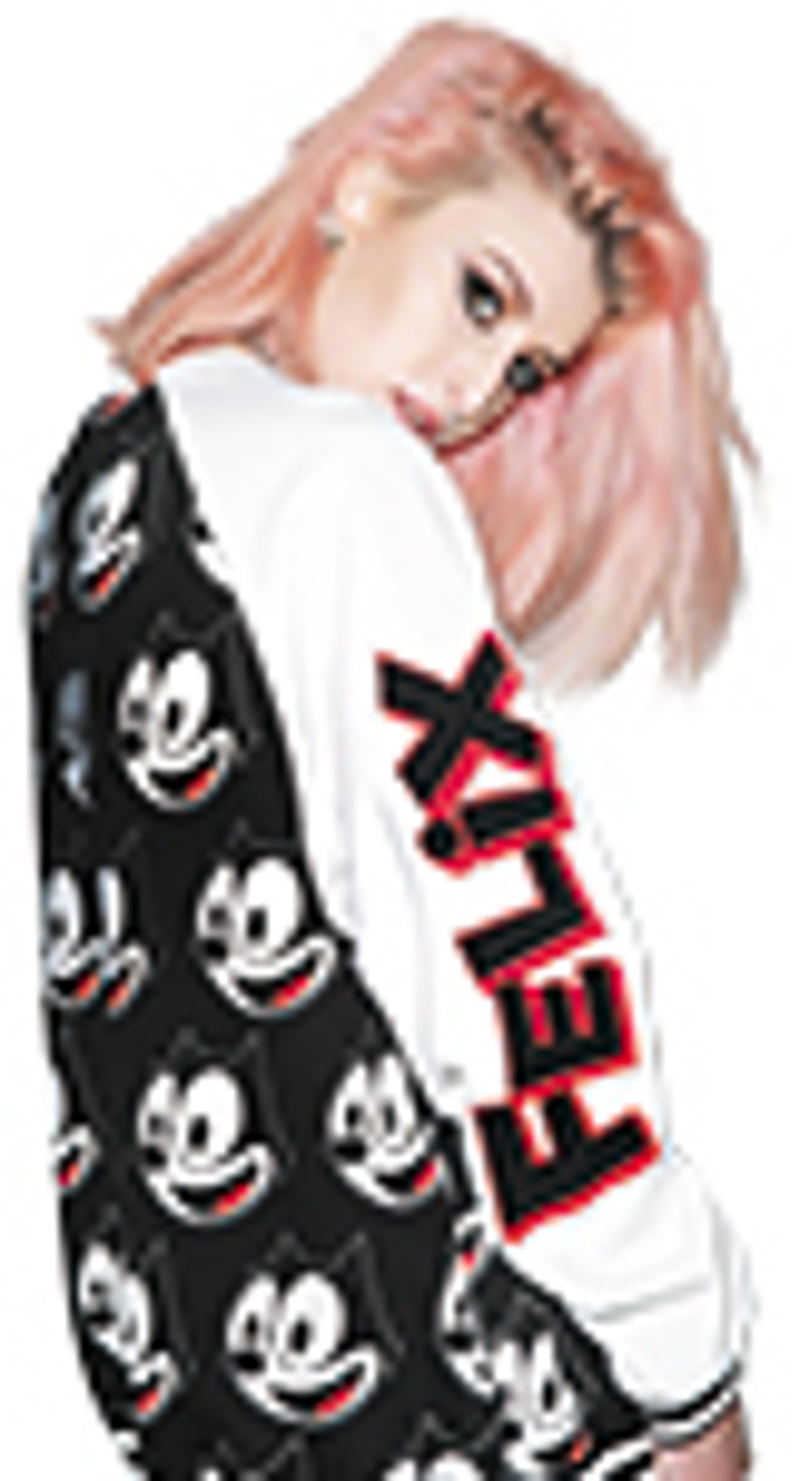 "When we look to work with other brands or designers, we look for partners that make complete sense or are so off the wall that no one sees it coming," says Larkins. "While collaborations tend to be short term they have a long term effect on the brand."
CPLG is also working to develop and expand collaborations for the classic video game property "Space Invaders" from Square Enix/Taito. Partners include Outdoor Products for a range of "Space Invaders" backpacks, Sanrio's Hello Kitty for a range of accessories, Fred Perry for fashion and accessories and Romain Jerome for watches.
"We are lucky to work with some really proactive licensors who also share our vision on collaborations," says Erin Dippold, vice president, licensing, softlines and publishing, CPLG North America, who recalls a recent partnership between Square Enix/Taito and Anya Hindmarch that saw "Space Invaders" travel down the London Fashion Week catwalk as part of the designer's fall/winter 2016 collection.
"This created a real media buzz with fashion titles including
Vogue
and many influential fashion bloggers. We have seen a significant increase in interest from prospective licensees and retailers off the back of this and other recent collaborations that the licensor has worked on," Dippold says.
"We are really looking to capitalize on the collaborations that Square Enix/Taito have introduced and the trend towards retro gaming properties," adds Lederman. "Building our presence in some key fashion and specialty retailers within fashion and accessories, both online and on the high street, will be aimed at both consumers who have grown up with the brand as well as a whole new generation of consumers who are discovering 'Space Invaders' for the first time."
Larkins believes that social media has been an integral part of the success for the brands CPLG represents particularly within the Millennials and Generation Z consumers where the ability to engage is paramount.
"This is most relevant to classic properties where many of our consumers have grown up with the brands including Felix the Cat, 'Space Invaders' and those that we represent in European markets such as
Pink Panther
, Miffy, Care Bears and 'Sesame Street.'"
In addition to collaborations, Lederman points out that CPLG works very strategically with all of its partners. "Brands can take time to build, and as such the onus is with working with like-minded partners who really understand the brand, appreciate great design, innovative product and working collaboratively," he says. "The aim is to find the right home for the brands we represent and build a long-term, year-round presence with retailers who help build and support the brands."
Collaborations can help expand the reach of brands by taking them into new points of distribution, new markets or reaching a different type of consumer. On top of this, the partner that we work with can also give their own spin or interpretation of the brand, which allows consumers to see it in a new light. All of this serves to help expand the reach and demand for the brand beyond the more traditional licensing platforms.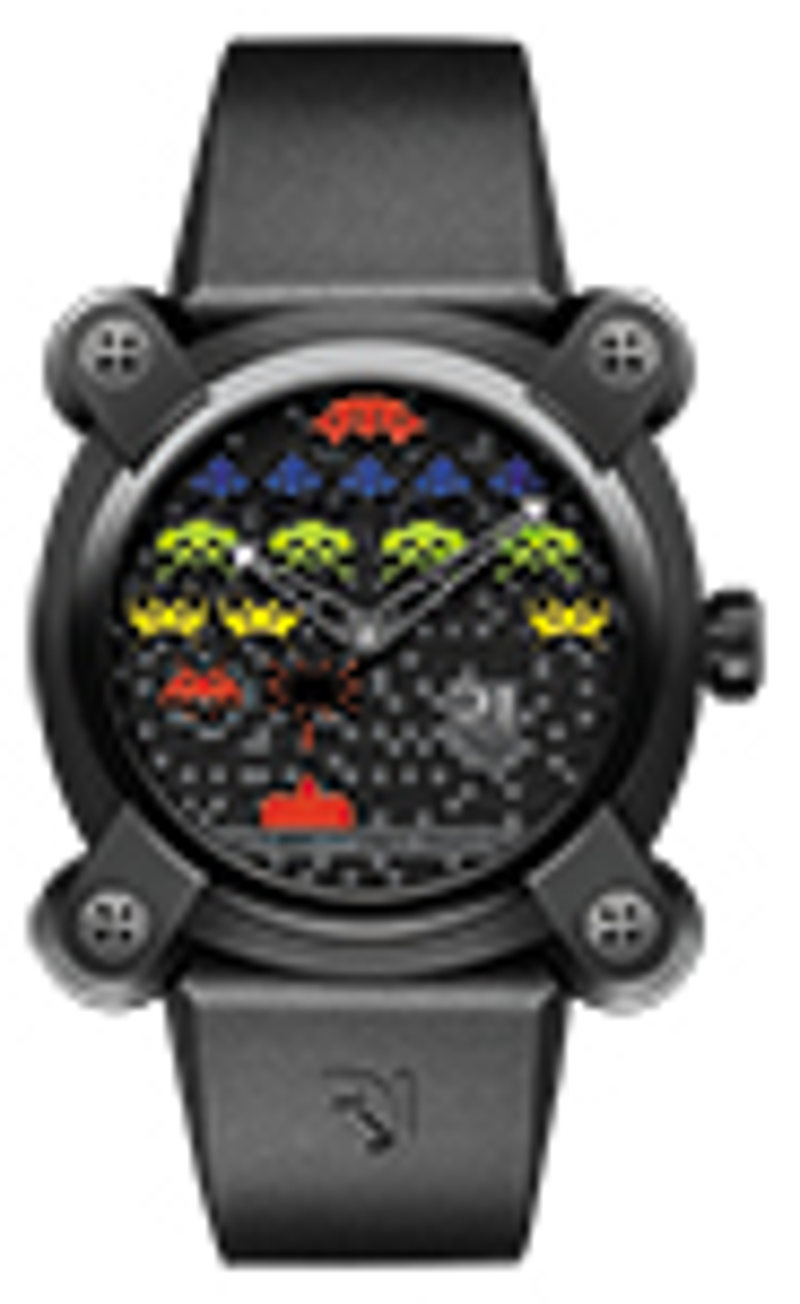 In the future, Larkins says that CPLG will continue to add to its collaborations program across the brands portfolio within each CPLG office. Some recent examples include:
CPLG Italy, in addition to the collaborations that MGM have been doing on

Pink Panther

such as with Supreme, also executed several collaborations including Monnalisa for a range of childrenswear and Iceberg for a range of adult apparel.

CPLG U.K. worked on a Care Bears collaboration with Ichiban, which was available at retailer ASOS.

CPLG Iberia developed a Care Bears collection with Kristia Robustella.

CPLG Germany will launch the second collection of "Sesame Street" x Puma range.
Collaborations are absolutely integral to the CPLG strategy moving forward and we look forward to announcing more deals in the very near future," says Larkins.
Subscribe and receive the latest news from the industry.
Join 62,000+ members. Yes, it's completely free.
You May Also Like
Loading..