The Business of MAGIC
The Business of MAGIC
MAGIC continues to be the resource for the apparel industry, including licensed apparel licensors and licensees, to close business that impacts consumers around the world.
MAGIC continues to be the resource for the apparel industry, including licensed apparel licensors and licensees, to close business that impacts consumers around the world.
For nearly 80 years, MAGIC has been the place for the fashion world to come together to do business.

Now comprised of eight shows (WWDMAGIC, FNPlatform, Sourcing at MAGIC, The Tents at Project, Project MVMNT, Project Mens/Wear, Pool and now ENKVegas), the bi-annual show has evolved into MAGIC Market Week, bringing together the international community of apparel, accessories and footwear professionals to preview trends, build business and shop fashion.
MAGIC's Past and Future
What began as a small guild of a handful of tailors operating out of the Palm Springs, Calif., region in 1933, has evolved to be the preeminent event to drive the fashion business. MAGIC directly impacts what consumers will be buying in the coming seasons, with roughly 70 percent of the fashion industry represented at the show and 85 percent of the top 50 retailers in attendance.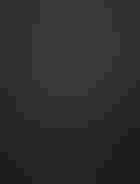 This year, the MAGIC Market Week is taking place Feb. 19-21 in Las Vegas, Nev., and is playing host to more than 5,000 brands, both established and emerging. New to WWDMAGIC this year are iconic brands such as Eileen Fisher and Catherine Malandrino, while brands including Free People, French Connection and BCBgeneration are returning.
Last year, MAGIC and its parent company Advanstar (also parent to License! Global and the Licensing Expo) brought on former Conde Nast executive and Vogue publishing director Tom Florio. Named chief executive officer of the Advanstar Fashion Group, Florio has been charged with overseeing the fashion juggernaut.
The other shows that comprise MAGIC Market Week are showing growth as well. FNPlatform, which touts more than 1,600 brands, is tracking growth of 25 percent, while Sourcing at MAGIC is expected to grow 25 percent in square-feet over 2012.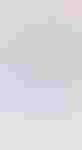 Adding to the value of the MAGIC experience is the recent acquisition of ENK International by Advanstar. ENK is best known for its leading fashion events such as Fashion Coterie, Intermezzo Collections, Accessorie Circuit and ENK Vegas. The purchase of ENK brings all of these events under the Advanstar/MAGIC umbrella, uniting the events as never before.
"Having ENK, MAGIC and Project within the same family of companies provides the fashion industry a choice of intimate and customized environments that satisfy their market needs," says Joe Loggia, chief executive officer, Advanstar. "This allows us to be more responsive to our customers as we work to coordinate dates and venues, which makes the process more valuable for exhibitors and retailers."

The deal, which was completed in January, will allow for most ENK properties to operate separately with the exception of folding footwear events WSA and Sole Commerce into Advanstar, along with ENKNYC and ENKVegas. Project Women's has become a part of ENK.
Also new to the Advanstar family is Tom Fazio, who was named president of Project and Menswear in October 2012. Fazio brings experience as former president of Simon Spurr, as the men's fashion director of Bergdorf Goodman and was vice president of men's collections at Calvin Klein.
"It's such an exciting time in menswear right now," says Fazio. "American designers need the support of an organization like ours to unify the market and outreach on their behalf. The opportunity to do so with Tom Florio is an extraordinary one."
As licensed apparel continues to grow year-over-year, brands are growing and expanding categories and product reach.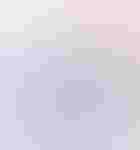 Licensed Apparel Trends–Perry Ellis
The licensed apparel segment, which accounts for more than $35 billion in annual sales and more than $37 billion in sales originated from fashion brands, is represented well on the MAGIC Market Week show floors.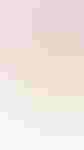 Perry Ellis, whose sub-brands Original Penguin, Laundry, Laundry by Shelli Segal, C&C California and Jantzen can be found on the expo floors, is growing its portfolio, adding new categories to its ranges. The Laundry by Shelli Segal brand has added two new licensees this year–a fragrance by Falic Fragrance Group and sleepwear and loungewear by Viola. The fragrance is set to launch around Mother's Day in May, while the Viola range will launch in fall.
For Perry Ellis, which manufactures its clothing internally but licenses out other categories, 2012 proved successful despite challenging economic times and inclement weather patterns around the globe, says Kelly Payfer, vice president, licensing, Perry Ellis International.
"We've had great success in particular with Laundry's girl's dress range from Sugar Plum, which is sold in all the same retail channels (mid-tier to high-end) that Laundry is in," says Payfer. "They have done a great job in making it appropriate for little girls but keeping in the Laundry sophistication that customers know so well."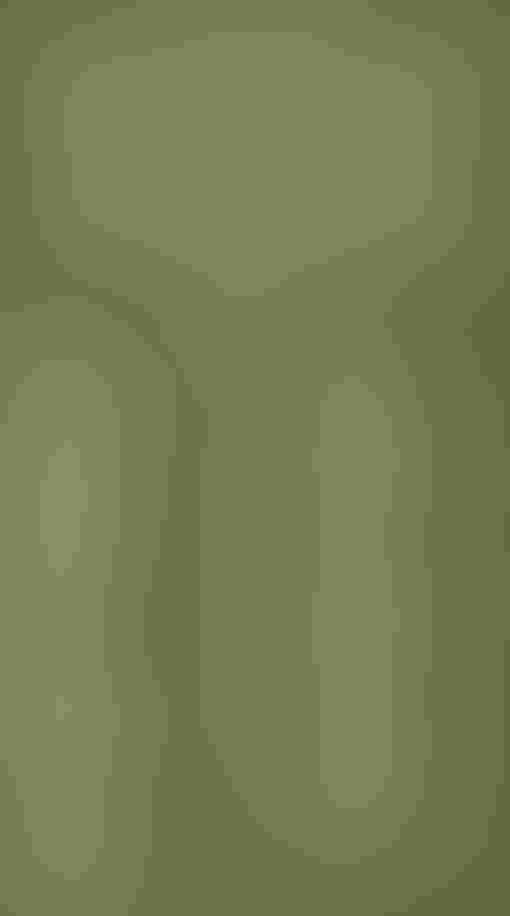 According to Payfer, success for licensees means keeping up on trends. She says color is increasingly more important, as is the variety and quality of fits offered. Another Perry Ellis brand, Rafaella, is best known, she says, for its wide selection of tailored fits that accommodate various body sizes, an attribute that consumers are seeking out more and more.
Licensed Apparel Trends–The Cherokee Group
Fit is also a key emphasis of The Cherokee Group, named the No. 26 global licensor on License! Global's exclusive annual Top 125 Global Licensors report of 2012. (Perry Ellis came in at No. 32.)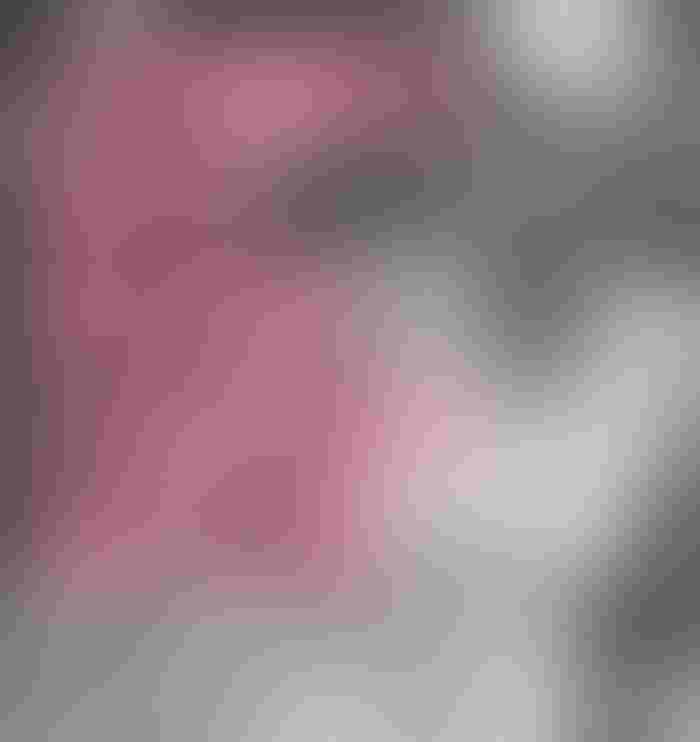 According to Henry Stupp, chief executive officer, The Cherokee Group, consumers are looking for the best value for their money, and that increasingly is translating to a product's durability, quality and fit.
"As far as trends in apparel, what we're seeing is that consumers want product that fits well. In today's market, low price is starting to mean lower quality product standards and a customer wants a product that lasts. We're putting increased effort into our product design, durability and fit," says Stupp. "From a brand management perspective and as a licensing company, we put more effort into our product development than most in partnership with our licensees." Stupp also says that retailers are moving away from the private label focus, and more frequently bringing in licensed product to grow retail sales. He also sees changes in the future of retail. 
"We are constantly hearing everyone talk about 'multi-channel' and 'omni-channel' and I think it's all just retail," says Stupp. "The future of retail is about what it was in the past. We really think there is an evolution underway where consumers are looking for the whole experience–they want to talk about the product, whether it's face-to-face or online."

For Cherokee, that means updating its brand imagery both in stores and online to reflect this shift in business.
In 2013, Cherokee will emphasize its new business, in particular the Liz Lange Maternity and Completely Me properties, which it acquired in September 2012 from LLM Management, an affiliate of Bluestar Alliance. Liz Lange Maternity is currently available exclusively at Target, while Completely Me has exclusive relationships with the Home Shopping Network in the U.S. and The Shopping Channel in Canada. Cherokee will look to expand the brands globally and add new licensees, says Stupp.
Countries such as the EMEA region and India are showing high interest in the Liz Lange Maternity brand in particular, which will gain product to encompass all phases of pregnancy as well as infant and toddler lines. Cherokee will look to leverage its distribution network of more than 40 countries worldwide to further grow the brands.
For the Cherokee brand itself, the focus is to grow apparel related accessories such as hats, gloves, backpacks, handbags and footwear, along with t-shirts, socks and underwear.
"Licensees are recognizing t-shirts, socks and underwear as a major growth category," says Stupp. "Every licensee that has adopted that category has seen up to a 15 percent growth in sales."
Cherokee has identified global supply resources to assist and grow the category for its partners.
Other key initiatives for The Cherokee Group, and perhaps its most pertinent, is investing in its infrastructure, including its 360-degree business model, which extends support, product development, marketing, sourcing infrastructure and more to its stable of licensees. The Cherokee Group will also look to the organic growth of its licensees, with more than 30 on board for the Cherokee brand already.
Licenses are Apparel Business Drivers
Both licensors see the absolute relevance in apparel licensing, as does Christopher Wicks, chief executive officer, Defiance USA. Defiance operates on both sides of the licensing coin, as licensor for its brands DaVinci and Baby Rock, and as licensee for rock n' roll inspired brands Lennon/McCartney, John Lennon and Scott Weiland.
"I honestly believe building business through licensing is a brilliant way to do business," says Wicks.
For the ever-growing licensed apparel segment, the licensing industry and events such as MAGIC Market Week and June's upcoming Licensing Expo remain a viable and necessary conduit to closing serious business and setting consumer trends for the coming year.
Subscribe and receive the latest news from the industry Article
Join 62,000+ members. Yes, it's completely free.
You May Also Like
---