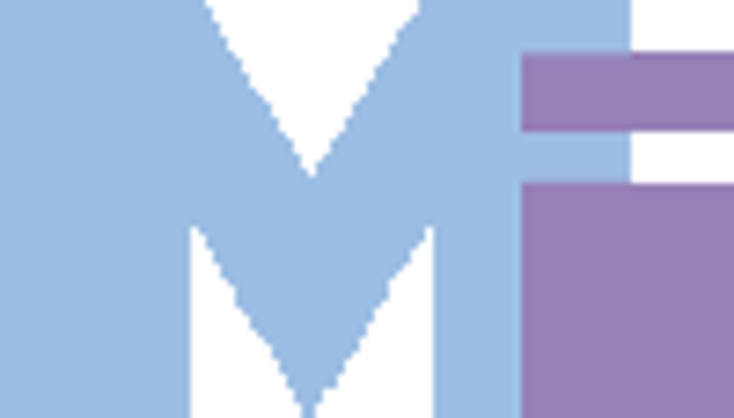 ]>By Cheryl Heidel
The economy may be down but retro, street, and sexy styles are up on buyers' lists
What's old is new, what's new is expanding, and what's focused is hot in fashion. The recent MAGIC apparel show looked like business as usual: Music pumped out of graffiti-decorated booths in the streetwear section, models strutted their stuff in womenswear, long racks of men's shirts and pants stood at attention, and The Edge was bursting with its array of in-your-face displays. It seemed that "The Economy" hadn't stopped fashion from moving forward.
In licensing, a surprising number of bold expansions and new ventures contrasted with signs of caution and temperance from other players. Field & Stream Licenses Co. (Plymouth, Minn.) dove into women's wear with a full line set for spring 2002. Playboy (New York) showed off new lines of shoes, sweaters and hosiery. Mudd (New York) announced a new European master licensee. Perry Ellis International (Miami) is off to a running start with its
newly acquired Pro Player brand of sports team merchandise. And the NBA bowed its new 10-license Harwood Classics retro team wear. And while kidswear and accessories remain a bright spot for licensing, it was a more focused cast of character properties that greeted buyers on T's, apparel and backpacks.
Child's playDora the Explorer (Nickelodeon) is making a splash with an exclusive at May department stores for back-to-school, then going to the mid-tier in January and mass market next June. A new line of Dora pj's for girls and boys by Dream Apparel (New York) feature sidekicks Boots and Swiper, a signature "??Hola!" graphic print and a costume outfit printed with Dora's trademark T-shirt and backpack. The pajamas: $15-$30 retail.
Buffalo (New York) streetwear for boys and girls was premiered by Haddad (New York), which reported that it would make product in girls' sizes 2-16. This moderate-to-upper tier brand is shipping to Bloomingdale's and Dillard's for next spring (jeans: retail $32-$46).
Jeep boys' licensee Vilenzo Int'l (New York) bowed a new line of T's and carpo shorts (a combination of the cargo and carpenter styles).
The Great Outdoors
Field & Stream Licenses Co. offers a new line of women's wear by Balance Licensing (Montreal). The casual sportswear featured an interesting impressionist-design blouse (reminiscent of French painter Seurat) as well as more traditional stripes, solids and plaids. The full line of tops and bottoms is aimed at sports and department stores.
Caterpillar bowed new rugged footwear styles by Wolverine Worldwide (Rockford, Mich.). The heavy-duty shoes (with overbuilt tractor soles, $70-$125 retail) come in men's and a limited number of women's styles. New from Cat is work-style streetwear for men by Overland (London). Childrenswear launches in Europe next spring; also coming are shades, watches, and a limited-edition denim line for high-end stores in Europe.
Jeep also is emphasizing its rugged attributes, in a new men's Teflon-coated, waterproof "outdoor high performance denim" by Old Toledo Brands (New York). A line of jeans, shirts and jackets - that repels liquid - is aimed at outdoor specialty stores.
According to Old Toledo's Robert Kosky, the aim is to bring Jeep forward as a viable alternative to other menswear brands. "We're not screaming Jeep all over the product," says Kosky. A Jeep Treads shoe line, by Mountain Trail (Pikesville, Md.), is set for fall 2002 and will be marketed to department stores and specialty chains.
For the less rugged, was Outdoor Life magazine's year-old apparel licensee BIB/TC Group (New York), which showed men's sportswear and lifestyle items. The knits, wovens, pants and shorts are in Cabella's and Bass Pro; for now, the reach remains to the specialty market. Outdoor Life also has Generra for loungewear and underwear.
Old Maui brand (Rancho Dominguez, Calif.) presented 20-25 new shoes by Florida-based Rugged Shark, aimed at department stores, better specialty and resort shops (retail: $25-$45 for sandals, $60-$100 for footwear).
In your face
Apparel brand Porn Star, by L&H Apparel (Santa Barbara, Calif.), is making a name for itself on the streets, having signed new licenses for auto parts and skateboards.
AZA Industries (Orange Co., Calif.) is making a line of Porn Star skateboards directed at skate shops ($60). For the import racing car set - in which Porn Star participates through a branded car at shows and appearances - Intrax (Orange Co., Calif.) is manufacturing a Porn Star branded suspension system dubbed Hung Low racing springs; KMC Wheels (Los Angeles) is bowing a set of Porn Star racing wheels (retail: $1,000).
Playboy introduced footwear by Top Industries (Malibu, Calif.) that feature numerous styles of cushiony slippers, sexy platforms and trendy sneakers. Playboy lingerie by California Sunshine (Los Angeles) snared some looks. It's a two-tiered program, pink label for juniors, at specialty stores, and white label for higher end, more sophisticated styles aimed at department stores.
The Rabbit also presented its new hosiery line by Hot Steps (New York), and a collection of women's sweaters by 52 Weekends (New York). Playboy's main market is juniors' specialty stores such as Gadzooks and Hot Topic.
For tongue-in-cheek funk, American Pig Brand (APB) was on hand to strut its men's and women's T's emblazoned with hip-looking icons meant to recognize America's obsession with quantity over quality - think RV's, super-size fries, 24-hour quickie marts and credit cards. The owners of this San Diego-based, two-year-new brand, currently sold in boutiques along the West Coast, are considering licensing to expand their reach.
Vintage Vamp, a new brand by Brandt Company (Los Angeles), is getting funky with high-end T's by Giant (Commerce, Calif.). Intricate detailing and appliques result in a built-in lace-up corset and a faux tuxedo, otherwise known as a tube tux. Vintage Vamp is being pitched to Henri Bendel, Neiman Marcus, Bergdorf Goodman, Nordstrom, Maxfield's, and Fred Segal for holiday 2001 at $75-$100 retail.
But the blast from the past award for licensing innovation goes to Giant for its authentic-looking vintage T-shirts for the upcoming Star Wars Episode III movie (LucasFilms, San Rafael, Calif). Capitalizing on the current thrift-store craze, Giant is making T-shirts that actually look and feel broken-in. Retailers will be offered a classic retro six-pack of beat-up black muscle T's featuring different vintage poster and shirt designs.
Game's on
The NFL arrived at Haddad Apparel (New York), where the fashion licensee sported new NFL boys' and girls' tops and bottoms in sizes 0-20. Haddad is the new exclusive licensee for those categories for mid-tier and mass outlets beginning January 2002. Reebok is carrying the upstairs NFL lines and VF has T-shirts. Also from Haddad are NFL accessories and playwear.
"Although we're now more limited in categories, we will make up for it with exclusivity," declared Kerry Cummings, marketing manager, Haddad.
G-III Apparel (New York), which is owned by ex-New York Giant player Carl Banks, continues as the NFL's exclusive outerwear licensee. Excited about the consolidation, Banks aims to return to the glory days of the licensed sports business when outerwear was a $400 million biz. Banks says he has a large consumer base to draw from, as his customers are simply "the fans."
The sporty, all-American Pepsi line by Americo (New York) has been expanded to include jeans that were requested by buyers, says Paul Winter, executive VP licensing, Americo. On display were 12 different washes including sandblast, whisker wash, ringspun and dirty denim. According to Winter, the Pepsi line has been picked up by two major mass-market chains; the extreme-sports-oriented Mountain Dew line was grabbed by major national mid-tier stores and national specialty chains.
Vision Street Wear (Costa Mesa, Calif.), the classic skateboard, shoe and apparel brand, is still making boards and clothes in the U.S. and Europe. It showed new lines of shoes (both modern and retro), technical sport and fashion models, and is now looking for new U.S. licensees.
Pro Player, the sports apparel brand recently acquired by Supreme International, is taking off with a modern line of team logo and plain sport shirts by Knights Apparel (Oak Brook, Ill.) and Retroactive Apparel (South Plainfield, N.J.). The tops borrow attitude and fabrics from the playing field and the fashion runway.
"The idea is that if you took the logo off, the consumer would want to wear it anyway," says Joe Bozich of Knights Apparel. The line bows with men's styles for spring 2002; boys will follow next. The brand is targeted to mid-tier and sporting goods stores.
The NBA, which is celebrating the launch of its new Harwood Classics line, offers apparel and accessories with vintage logos from both existing and retired NBA teams. Licensees on board include For Bare Feet (Helmsburg, Ind., socks); G-III (New York, leather jackets); Majestic Athletic (Bangor, Pa., T-shirts, fleece and fashion apparel); Mitchell and Ness (Philadelphia, jerseys, warm-ups and jackets); Moonlight Graham (Costa Mesa, Calif., fashion apparel); and Twins Enterprises (Boston, headwear).
Girls Stuff
Street looks for girls got a solid showing with an expanded line of Mecca Girls wear by Happy Kids (New York). Sassy and tough, yet modest enough for 'burb moms to approve, the denim-heavy designs feature faux-fur treatments, spray-painted stars and rhinestone detailing. The togs have been ordered by Federated, Kids "R" Us, Burdines, and such specialty stores as Dr. Jay's. Jeans will retail the stuff for about $40.
For the whimsical at heart, Lisa Frank fashions by new master apparel licensee Millennium Apparel (New York) were previewed and will debut formally for back-to-school 2002. Girls' intimates, apparel and shoes, are based on Lisa Frank's trademark technicolor designs and are aimed at girls 4-12 (sizes 4-16).
Barbie continues to get very stylish, with a grownup-looking new line of girls' apparel by Mamiye Apparel (New York), bags by Dover, shoes by Buster Brown and a set of collectible sterling silver charm bracelets by Jacmel (New York). According to Dann Murphy, VP retail development, Barbie Consumer Products (El Segundo, Calif.), Mattel is now offering multi-product display units that will help retailers "bring together Barbie as a lifestyle."
A bold line of 2 Grrrls jewelry and hair accessories, shown off by Hanover Accessories (Plymouth, Minn.), began a mass level exclusive at Target this year. Specialty stores also carry the artistic and colorful baubles, popular with girls six to 12. Hanover is now shopping 2 Grrrls to the larger retail market.
And from Mudd, a European master licensee and a new swimwear line. Drew Pearson International (Dallas) signed on as Mudd's new master licensee for all of Eastern and Western Europe. It is looking for licensees for tops, bottoms, sweaters and bags (and in some categories, will buy merchandise or designs from existing U.S. licensees). Midwest Swimwear Group (New York) showed junior and girls' Mudd swimwear separates aimed at department and mid-tier stores.
"We see this as filling the need for a moderately priced swimwear brand," says Mudd's Kelly Payfer. The cute, bright styles (retail: $50) feature subtle Mudd-handprint designs. Mudd's goal is to double licensed sales from this year to next and become the "biggest junior lifestyle brand in the world," says Payfer.
Subscribe and receive the latest news from the industry.
Join 62,000+ members. Yes, it's completely free.
You May Also Like
Loading..