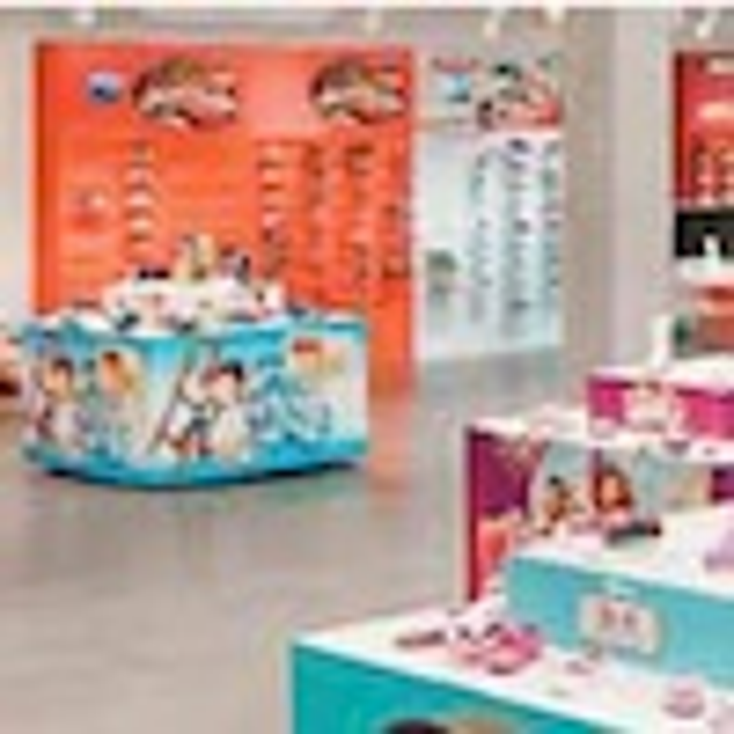 For veteran footwear executive Albert Milhado, chief executive officer, Cortina-Leomil Group, global partnerships and the ability to act locally will be the key driver of growth for this licensee over the next decade with regard to sourcing, product development and fashion trends, as well as the expansion of its apparel offerings.
Milhado, who has spearheaded the Belgium-based company's international expansion into new markets including Russia, South America, the Middle East and, most recently, the U.S., says that Leomil's point of differentiation for major licensors is based on being fundamentally a turnkey licensee that provides the service, product knowledge and assortment to meet consumer preferences around the globe.
Albert Milhado, chief executive officer, Leomil Group
"We work with our own sales team," says Milhado. "We do not work with agents, so we control our service."
Last year, Leomil, which reported $330 in annual revenue in 2012, partnered with Rich Footwear Group to further expand
its presence in the U.S. and now handles major licensors including Rovio Entertainment's Angry Birds and Activision's Skylanders.
"This is a very important step for us. We are having a major success because of our extensive collections of footwear," he explains. "But what we offer–and this is very interesting for the main retailers and the buyers–is that we have a European touch to our collections. This offers a greater potential for the retailers to make the licensed footwear business at a bigger scale then they usually do."
Milhado believes Russia and the Middle East offers huge growth potential because it's just at the beginning of the licensing curve.
"We already have major deals with Disney, Hello Kitty and other key players," he says. "I think that Russia will be very important in licensing over the next five to 10 years."
He says Africa has strong potential also, but that it is still years away.
"What is also very important is that we are the only footwear company in the world that is able to sign today global deals," says Milhado. "This provides one image for a property worldwide, which is, of course, the ideal picture for any licensor. You have one agreement and one approval and it really is an ideal situation for the licensor and for us."
Milhado says that the ability to understand local fashion trends is critical to a successful partnership.
"When something is hot, a child in Germany or the U.S. knows what is going on in Japan," he points out. "We think global, we act global and with our team of 25 designers, we work to design all the needs for all the countries.
"It is essential that we are working very close with the regional offices of licensors. Our marketing team and our sales managers communicate with the local offices," continues Milhado.
Milhado believes that only the strong players will survive. In order to be successful in today's global marketplace, Milhado says: "You need to do much more as a supplier than five years ago in regards to testing, production, labor and pricing.
"Selling is easy," he adds. "Today, it's about the organization behind it. If you are not very organized or financially strong, you will lose."
One of Leomil's most important initiatives is its recent expansion in China, where last month the licensee opened a new state-of-the-art facility. According to Milhado, Leomil previously had five offices in different areas of China, and now has created a completely new, centralized set-up called The Chain of Shoe Knowledge.
"The thought behind (The Chain of Shoe Knowledge) is that buyers who are going to China can now work with our people and the factories, and will have an office within this facility," says Milhado. "Today, to invest $50 million in an operation like this shows how strong we are and how much we believe in the near future.
"Licensors who think that they can always increase royalties are wrong," Milhado adds. "What is much more important today–instead of looking for high royalties–is looking for the best partners, and to invest in that partner. On one side, the consumer wants to pay less, and on the other side, the production is getting more expensive. So licensors must adapt themselves to the actual situation. The products with very extreme, high royalties don't survive."
Dependability is another key factor for licensors and retailers, according to Milhado.
"Today with the economical situation in the world, retailers must be sure that the company where they buy their shoes is still existing in six months to one year," he says. "Retailers are going to the big players where they are sure that they do not have any risk. The benefit for the licensors and the retail partner is that we can deliver and guarantee delivery date, and we are financially very strong."
Milhado says that Leomil will continue to expand its apparel business, which was launched five years ago, and is another distinctive characteristic of the licensee.
"The apparel division, which is only working in the main countries in Europe, complements the presentations of the shoes," he says. "We are seeing double-digit increases yearly, and we think we will have a very bright future."
Subscribe and receive the latest news from the industry.
Join 62,000+ members. Yes, it's completely free.
You May Also Like
Loading..