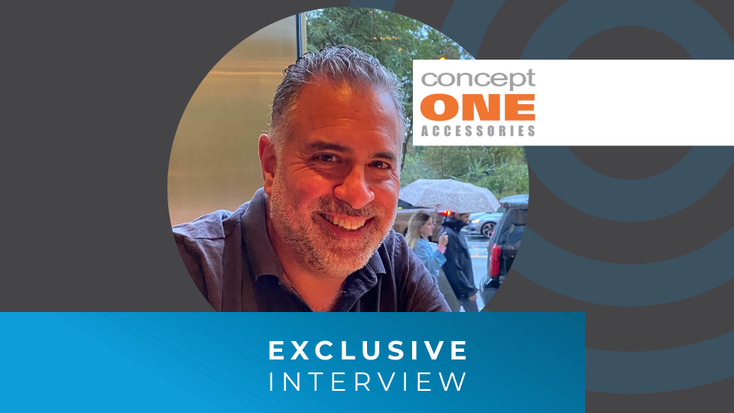 Sam Hafif chief executive officer, Concept One Accessories
Concept One Accessories
For 23 years,
has been working to bring new and fresh products to consumers. The company's chief executive officer, Sam Hafif, got into the accessories space after being tasked with focusing on an accessories line for U.S. Polo Association when it signed a deal with Jordache Group. To date, Concept One has 50 active licensing partners and has executed more than 200 licensing agreements.
A unique aspect of the accessories space is that it can encompass many smaller categories, including jewelry, handbags, hosiery, belts, hats, footwear, luggage and much more.
With such a wide range of products, the sector is poised to continue with strong growth. According to IBIS World, the handbag, luggage and accessory stores segment in the U.S. market are slated to be worth $21.6 billion, with a growth rate of 2.4% in 2023.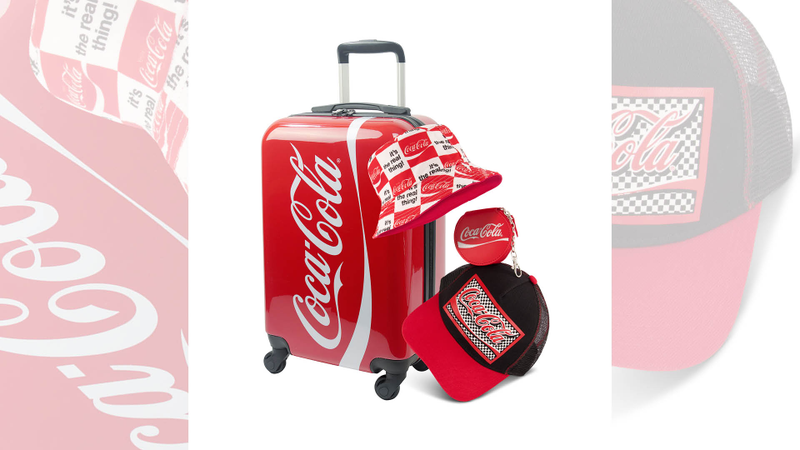 Coca-Cola line of accessories and luggage.
Decisions, Decisions
With deals spanning brands such as Bratz, Playboy, FUBU, Smiley, "Pokémon" and more, it can be a challenge to choose
which properties to go with and which ones may not be the best fit.
"We always begin with the consumer in mind and consider whether we believe that the extension into our product classifications would work for that IP," explains Hafif. "If we believe it would, we then consider a short list of variables to decide whether we should pursue an agreement. Those considerations include whether the license would complement our portfolio or cannibalize existing properties. We also naturally look at the size of the opportunity, the difficulty of execution and the deal terms."
Hafif points to another factor in striking a deal: whether the brand has an already existing "affinity with consumers, [as] those fans of the brand are happy to fill out their wardrobes with the accessories."
That would explain the continued collaborations with IPs that have substantial fan bases.
"As long as the execution is done well, in terms of brand values, quality, timing being cohesive with the parent company strategy, there isn't any downside," says Hafif. "The risk is when the licensor and licensee do not see eye to eye on this strategy, and the product presented at retail is not aligned with the core brand. Therefore, we spend a lot of time before entering into any agreements discussing the brand owner's vision and mission to ensure that we're on the same page."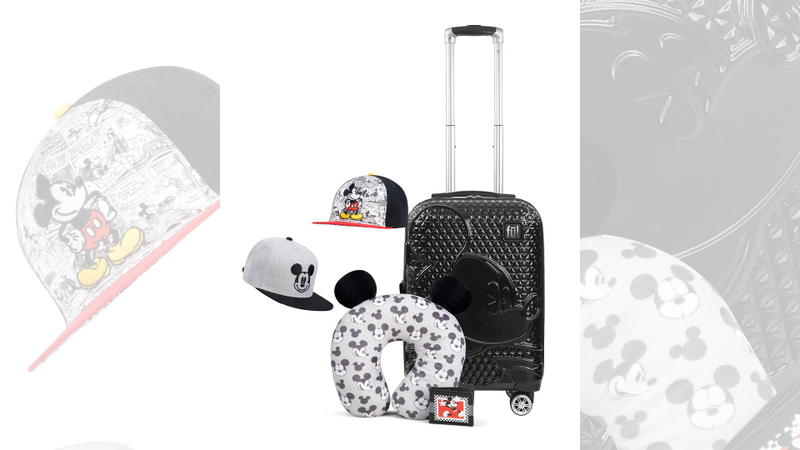 Disney hats and travel accessories.
Specialized Segments
As consumers continue to spend on accessories, the category will continue to grow. Being more sustainable when purchasing fashion in the midst of a cost-of-living crisis means consumers are looking for ways to improve their closets while not breaking the bank.
"We're seeing consumers spending money on more opening-priced products, which bodes well for the accessory business," says Hafif. "For example, if a consumer can't afford a new coat, they may purchase a new hat or scarf to freshen up their look."
The post-pandemic travel boom also bodes well for Concept One. For travel accessories specifically, the market was valued at $48.2 billion in 2021, according to a report from Allied Market Research. Overall, the segment will be worth $95.7 billion by 2031, growing at a CAGR of 6.4% from 2022 to 2031.
"One of the surprising trends we're experiencing is the strength of the travel categories," says Hafif. "Consumers continue spending money on travel and experiences, and the luggage business has been very strong."
While launching new lines and expanding already existing deals has helped Concept One cement its place in the licensing space, Hafif also believes that some of the company's success can be attributed to continuing to create a team capable of bringing an idea to life.
"We have increased the size of our design team by 25% this past year and added creative staff in our London office, including a new role of chief innovation officer," explains Hafif. "His role is to study every product category we produce from the standpoint of the customer experience and how we can improve how our products perform after people take them home. We've invested in PLM technology called Webtech to help manage the SKU count, submission process and tie in every department from sourcing, licensing, through sales."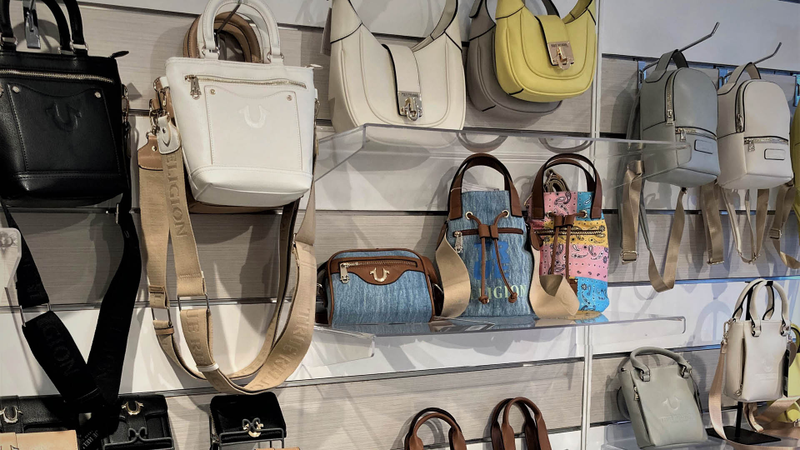 The line of True Religion handbags.
Going Global
It's not just the U.S. that will see continued growth in the accessories market. According to Mordor Research, worldwide growth for the accessories segment stands at a CAGR of 12.3% between 2018-2028.
"Our most ambitious initiative in the company is our global expansion," says Hafif. "We now have owned offices in the U.S., Mexico and the U.K., and distribution partners in South Africa, the Middle East, Australia, Canada and Latin America. We are in the process of setting up a joint venture in India."
Having a global team allows Concept One to understand better a particular market's needs while working closely with companies that may not be based in the U.S. This year looks promising for Concept One.
"In 2023, Concept One will have a range of co-branded handbags and accessories with Fred Segal and Warner Bros. properties," says Ha­fif. "These products will be sold through Fred Segal stores and some select wholesale accounts."
There will also be a line of L.O.L. Surprise! cold-weather accessories, backpacks, hosiery, wallets and luggage this summer.
"The future is bright for licensed merchandise in the accessory space," says Hafif.
Read more about:
Subscribe and receive the latest news from the industry.
Join 62,000+ members. Yes, it's completely free.
You May Also Like
Loading..