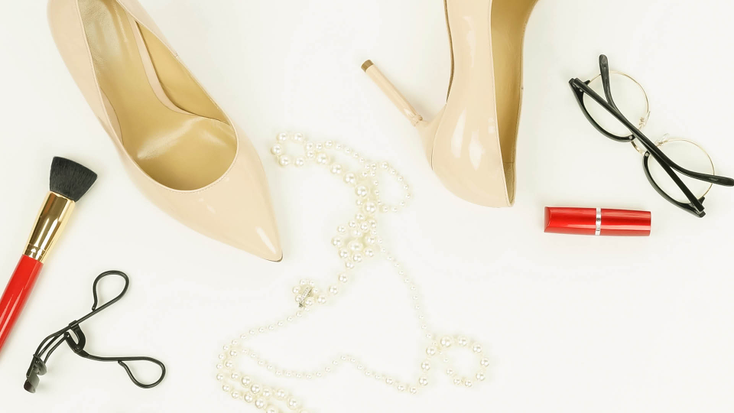 Fashion Accessories
Irenastar, Istock / Getty Images Plus
At A Glance
How the watch industry is on the rebound from the COVID-19 pandemic.

How cell phone case companies have branched out beyond simply giving consumers protection for their devices.

The redefinition of formalwear.
Brand licensing is a big part of fashion, but fashion extends beyond essential apparel. For some, accessories add to their wardrobe and can complete a look they want to achieve.
For the licensing industry, it's a good look. According to
License Global's Top Global Licensors Report
, most licensors said that brand collaboration at retail was paramount to their growth strategy for 2023, including accessories.
Accessories are also a big part of a licensee's world. In
November's Leading Licenees report
, about a third of licensees on the list created licensed accessories in 2022.
Watch Out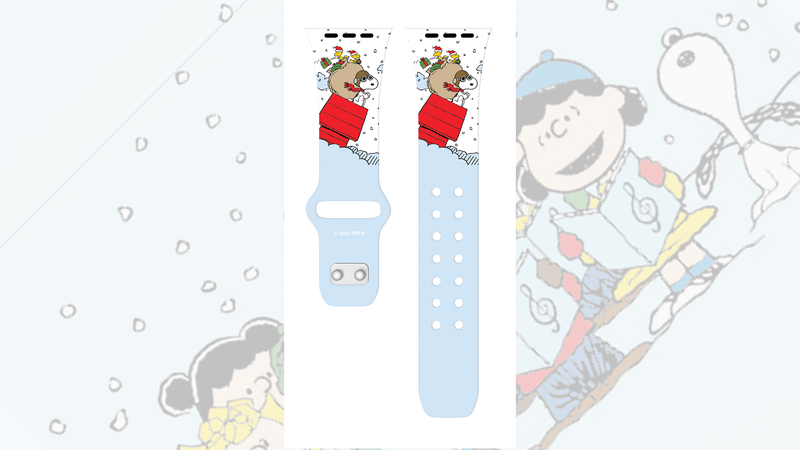 "Peanuts" Apple Watch band.
Ever since the inception of the pocket watch in the 17th century, watches have been considered a status symbol. Only the wealthiest of society could afford even a modest timepiece at the time.
Nowadays, watches are commonplace, mass-produced and affordable but can still hold elements of mystique and personality. Of course, many watches now do far more than tell time. Watch faces and straps can
all be easily customized to suit taste and style, and watches are perhaps not as threatened as you might expect from other time-keeping devices, such as smartphones.
Statista reported that the watch industry was worth around $66 billion in 2022, and stats from McKinsey & Company suggests it is well and truly on the rebound from the COVID-19 pandemic. By 2025, the industry is expected to grow 1-3% and, perhaps surprisingly, demand is set to increase from younger consumers.
"It's an exciting time to be in this industry, creating accessories for people who want to show off their affinities and favorite things," says David Schowalter, chief executive officer, founder,
. "Accessories are similar to the jewelry industry, where we started decades ago – wearable, portable art that tells a story about who someone is and what they love. The future of our industry puts the power back in the hands of the consumer. We are envisioning more customization options in the future than ever before, including on our licensed collections."
Statista reports Apple has about 15% of the watch market, with roughly 100 million people worldwide wearing an Apple Watch. According to McKinsey & Company, the biggest regional market is China, with sales expected to grow further over the next five years.
Whereas in the past, it may have required multiple pieces for different occasions, not to mention the financial clout, the customizable nature of today's watches means you can radically change the look of your watch to match it up to your chosen outfit. The ability to swap out a leather strap for a fabric one or a metal bracelet provides a quick and cost-effective way to have three different looks for one watch.
Swatch has a section on its website encouraging customers to "unleash your creativity" when selecting a watch and/or strap. In December, Timex entered Web3 with its first collection of single-edition watches and corresponding digital twin NFTs, which were exclusively available to members of the Bored Ape and Mutant Ape community. In the past, Timex has launched collaborations with "
", "
,"
and the Breast Cancer Research Foundation.
"Customization is something consumers are hungry for," continues Schowalter. "We are in the process of expanding our licensed collections and adding new partners regularly who represent some of the most-loved, most-followed fan communities in the world. Everyone will be empowered to make accessories uniquely theirs."
- By Ian Hart.
Sensory Apparel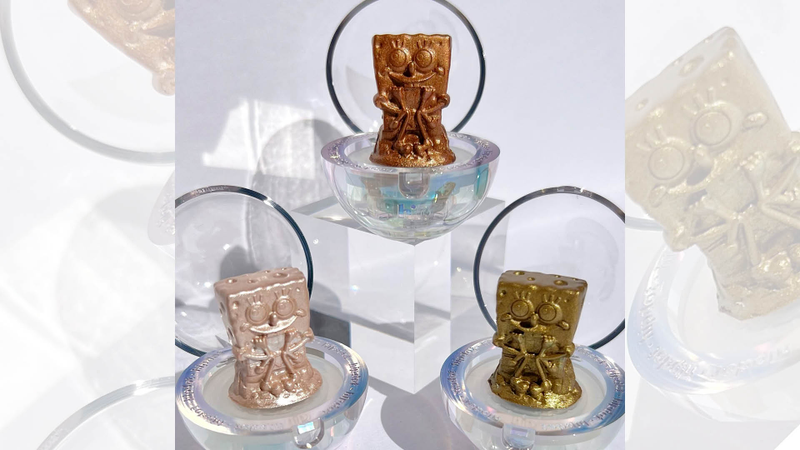 HipDot x "SpongeBob Squarepants" Eyecon trio of baked eyeshadows.
Makeup, haircare and skincare go hand in hand with fashion; a makeup technique or a hairstyle can act as an accessory. The cosmetics industry generates more than $100 billion in revenue worldwide, according to Statista; Fortune Business Insights says that the haircare industry stands at more than $75 billion per year and Statista has confirmed that skincare is worth more than $171 billion.
North America represents 35% of the global beauty market, according to a study from L'Oréal, and in the U.S., women currently spend nearly $4,000 per year on beauty products and services, according to a survey by Groupon. By 2030, Allied Market Research projects the men's personal care market will be $276.9 billion.
Some of the biggest trends in the industry are products labeled "clean," using natural ingredients and with claims of positive environmental impact. Clean products garner $400 million in annual sales including products labeled "paraben free" and "natural" increasing 80% and 40.2%, respectively, according to research by Nielson. As previously reported in the
August issue of License Global
, influencer involvement is also huge in the beauty industry. Licensed beauty lines with social media influencers have garnered attention in this space, like Mikayla Noguiera and GlamLite, Addison Rae with ITEM Beauty and Hyram Yarbro with Selfless by Hyram. Celebrity makeup artists like Pat McGrath are also active in the collaborative space; McGrath has collaborations with "Bridgerton," "Star Wars" and streetwear brand, Supreme, under her belt.
Licensed lines with IP continue to be popular in beauty. Brands like ColourPop, NYX and The Créme Shop are popular beauty brands that lean into IP for collections, boasting "Winx Club," "Avatar: The Way of the Water" and Disney as their latest collaborative efforts, respectively.
, a beauty brand with collaborations with "Sesame Street," Tapatío and My Chemical Romance, predicts that licensed lines will keep HipDot fans coming back for more.
"HipDot has its finger on the pulse of pop culture," says Jeff Sellinger, chief executive officer and co-founder, HipDot. "We focus on influencing beauty with experiences that fans will love. Those experiences come alive when people use the products to create bold new looks, so we play our part in fashion that way. We do everything for the fans and look for passionate fan bases that will appreciate our art and collaborations. Our partners are at the center of pop culture and dedicated fan bases that appreciate creative, well-executed experiences."
Sellinger says that what consumers in the beauty space look for the most is creativity and innovation.
"There's no beauty brand like HipDot," says Sellinger. "We're always pushing the envelope of what's possible and trying to create new experiences and formats. A great example is our new Eyecons, pigments that are molded and shaped like iconic characters. The reaction has been incredible. We recently released other new formats that have been incredibly well received."
Expect new iterations of beauty and innovative new products in 2023 and beyond.
- By McKenna Morgan.
In Their Bag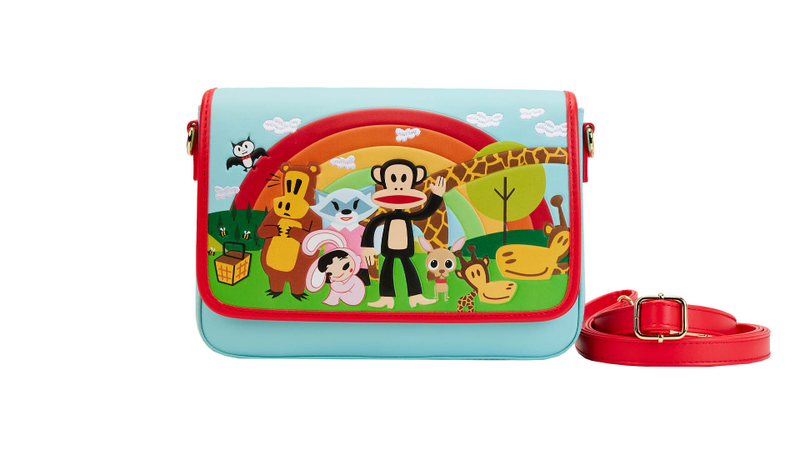 Loungefly x Paul Frank handbag.
Accessories like handbags represent both form and function. They're necessities we rely on daily, but they can be considered ornamental for many.
Trends ebb and flow, and that couldn't be truer in the case of handbags. In the last couple of years, micro bags (which may fit a set of keys and a smartphone) that were trending during lockdown have given way to tote bags as we collectively travel more. No matter the size, bags show off our personality. What better way to do that than with a branded bag? And there's one at every price point.
, the accessories spinoff of Funko, offers collaborative collections of wallets, knapsacks, crossbody bags and more with companies like Pixar, Marvel, Nickelodeon and others, with upcoming releases featuring Lisa Frank and Paul Frank designs. For Loungefly, handbag licensing is on par with the rest of the licensed fashion industry.
"Loungefly focuses on innovation, quality and brand building versus following where the industry is headed," say Liz DeSilva and Derrick Baca, senior vice president, creative, innovation and vision, Loungefly, in a joint statement. "As we grow, sustainability and inclusivity will be key motivators as to the direction of the company. Loungefly will continue to bring quality and value at the price points that we exist in."
has released collections featuring Disney, Peanuts, musician, Lil Nas X, artists, Keith Haring and Jean-Michel Basquiat and much more. In recent years, Gucci has worked with adidas, The North Face and Disney on collaborations that extended to the luxury brand's handbags and wallets.
There is a specific handbag style that is notably increasing in sales. According to The NPD Group, sales of evening bags grew faster than the rest of the handbag market this year versus last year. According to the Retail Tracking Service from NPD, evening bags recovered to 2019 levels in revenue and unit sales. Now's the time to buy that Judith Leiber x Hello Kitty top-handle bag you've Loungefly x Paul Frank handbag. been eyeing.
- By Patricia DeLuca.
Making A Case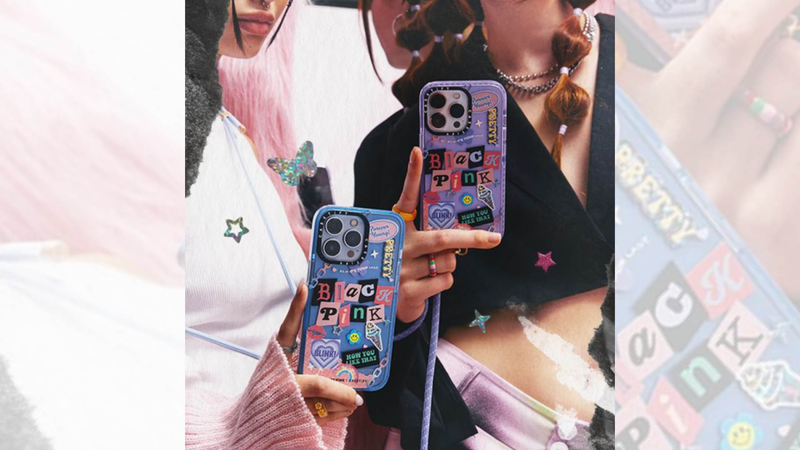 CASETiFY x BLACKPINK phone case
Today's smartphones can do a lot more than your old cell used to, with high-quality photo and video capabilities, group chatting, counting daily steps and much more. It has become the ultimate accessory, with Statista reporting nearly 15 billion mobile devices being used worldwide as of the end of 2021. In the U.S. alone, Pew Research reports 97% of Americans own a cellphone, with 85% using smartphones. With cell phones having this much mainstream popularity, cell phone case companies have branched out beyond simply giving consumers protection for their precious devices. They have become a fashion accessory with different colors, styles, textures and licensed properties to choose from.
According to Verified Market Research, the mobile phone protective cases market size was valued at $21.61 billion in 2020 and is projected to reach $35.81 billion by 2028. Based on type, Verified Market Research categorized the cases into multiple kinds: body glove, pouch, phone skin,
hybrid cases and others. The largest segment was the body glove, which they credit to the introduction of smooth textures (called smooth plans), combined with the utilization of advanced materials like silicon, elastic and thermoplastic polyurethane. Regardless of its accessory power, consumers still seek protection for their devices.
Verified Market Research notes that major players in the market are Mophie Technology, Moshi, Griffin Technology, Apple, Samsung Electronics, CG Mobile, Incipio, Otter Products and FIT Hon Teng Limited.
Another trend in the phone case space is customized and customizable phone cases. From influencer collaborations to IP additions and even the option to add your own graphics,
currently boasts around three million followers across all of its social media profiles and is popular among millennials and Gen Z. From bands like BTS and BLACKPINK to artists like Keith Haring, popular shows like "
" and more, CASETiFY has some of the highest-profile collaborations in the phone case game and is both following trends in the market and creating them.
"Back in the day, phone cases were grouped with mouse pads, computer cases or laptop bags," Wes Ng, chief executive officer and founder, CASETiFY, told High-Snobiety. "You never really see tech accessories with fashion, but we're trying to make people think differently, to show that a phone case can also feature great design and express creativity. As a designer, I don't just want to put a logo on the back of the case and call it a day. Customization and aesthetics are important, and our team constantly tries to push this."
- By McKenna Morgan.
Dark Materials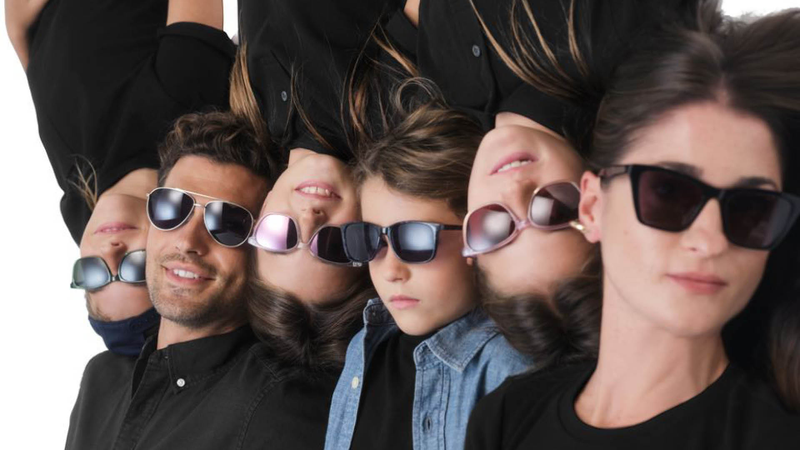 GAP x De Rigo sunglasses.
Licensing eyewear collaborations are vast and can be found everywhere, for everyone. According to IMARC Group, the eyewear market value is projected to reach $222.1 billion by 2028, expanding at a CAGR of 6.9% from 2023-2028. In 2019, the global eyewear market saw a revenue of $128 billion. Statista reports that Switzerland spent the largest share on eyewear, at $136 per capita, followed by Austria and Iceland.
Musician Elton John launched his 60-piece eyewear line at Sam's Club and Walmart. Gap and De Rigo have launched their first collection of branded eyewear through their partnership, delivering a line of sunglasses and optical wear for adults, juniors and kids.
In sports, Smith partnered with Crayola for a capsule collection of snow goggles for the winter season. Tennis lifestyle brand, Prince and luxury eyewear brand, Illesteva, released a limited-edition collection of sunglasses inspired by the early days of Wimbledon.
One of the biggest eyewear companies in the world, EssilorLuxxotica, works with everyone from Chanel to Ralph Lauren, Prada and Coach. And if collaborations include eyewear, EssilorLuxxotica will produce the collection's frames.
- By Patricia DeLuca.
Sock it to Them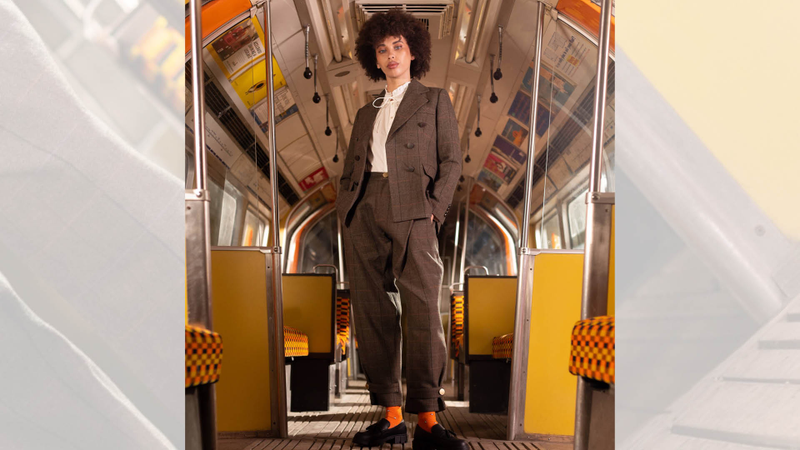 London Sock Exchange x TfL socks.
In the world of business attire, people might be hamstrung when it comes to creativity or color. One might wear a brightly colored shirt, some flashy cufflinks, a patterned tie … or maybe accompany an outfit with some colorful socks. A pair of socks could be the easiest way to accessorize an outfit, showing off the wearer's individuality and personality, while still maintaining a professional dress code.
Fashionisers.com, a fashion website dedicated to styles and trends, highlights that a pair of fun socks can help convey an air of confidence or a rebellious and expressive side to one's personality, while Nocoldfeet.co, a site dedicated to making finding socks for your wedding easier, suggests that the main rule when choosing wedding socks is, "If you like it, go for it."
According to Grand View Research, the global socks market was valued at $42.7 billion in 2021 and is estimated to expand at a compound annual growth rate of 6.3% from 2022 to 2030. With an increasing trend of formal clothing playing a key role in boosting product demand, a desire to be versatile could also be a factor. According Businessoffashion.com, formalwear will continue to be redefined in 2023. A black suit will no longer be a wardrobe staple. Instead, consumers are looking to prioritize versatility for work and events and statement-making outfits will be the order of the day for special occasions. This is estimated to increase market growth over the forecast period, along with anticipated growth in spending on health, as well as fitness, including sports socks and ankle socks. The rise in popularity of cropped trousers has also allowed extra leg room to show off a stylish pair of socks.
Creativity in socks doesn't simply have to be limited to patterns and colors. London Sock Exchange has collaborated with the likes of the rock band, Queen, James Bond and Transport for London on sock collections, while younger consumers can sport "Jurassic World," "Batman" and "PAW Patrol" on their socks, with collections from Erve.
"In recent years we've worked on a few selected licensed ranges with the likes of 007 (via EON), Queen (via Universal Music) and Transport for London," says Dan Zell, founder, London Sock Exchange. "These partnerships have been a great way for us to accelerate the growth of our audience globally while continuing to create thoughtfully designed, sustainably made products which we're incredibly proud of. Very much a win-win scenario."
"We have been producing high-quality licensed and branded apparel for leading retailers across the globe for over 35 years," says Camille Charles, global marketing manger, Erve. "We are proud to say we are a market leader for licensed socks. In 2022 we produced and delivered more than 110 million pairs of socks to Europe and the U.K. This is thanks to our dedicated sourcing, our trend watchers and in-house design teams. The socks sourcing and production is done in eight countries around the world.
Our trend watchers and in-house design teams thrive on the opportunity to propose innovative product ranges to suit our customer's needs. On top of that, we also offer customized artworks and innovative packaging to bring our accessories to the next level."
Sustainability in fashion was one of the core topics at Brand Licensing Europe in September and, accord ing to Grand View Research, it's cotton that dominated the global industry in 2021, accounting for the maximum share of more than 44.95% of the overall revenue, with further expansion expected. It's largely down to cotton being a natural fiber free from chemical additives, which makes it safe for the environment. Soft cotton socks provide more comfort than other types of materials, plus the lack of harmful chemicals makes cotton socks a good choice for individuals with sensitive skin.
- By Ian Hart.
This article was featured in February's Fashion issue of License Global.
Read more about:
Subscribe and receive the latest news from the industry.
Join 62,000+ members. Yes, it's completely free.
You May Also Like
Loading..